Runner's World Includes Full-Page Feature on Noah Droddy '13
December 20, 2016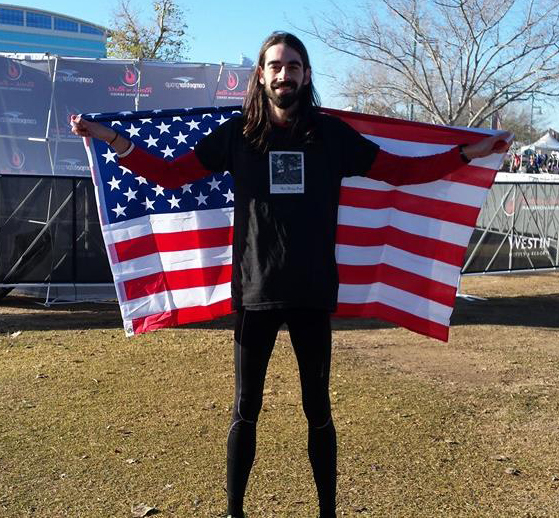 "Noah Droddy's long hair and dude shades rocketed him to online stardom during the 2016 Olympic Track Trials," notes Runner's World, "but his performance didn't match the hype: He placed last in the 10,000 meters."
Cindy Kuzma writes, "Yet three months after that 'bad day,' Droddy, 26, took second in October's USATF 10 Mile Championships. His time (47:28) put him three seconds behind Sam Chelanga, who holds the NCAA 10,000-meter record of 27:08.49."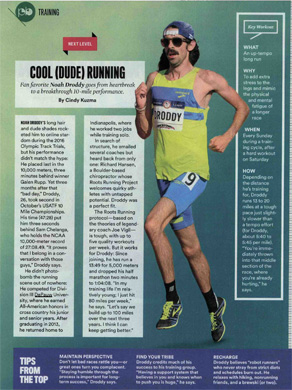 Page 48 of the magazine's February 2017 issue features Droddy, a 2013 graduate of DePauw University. "He didn't photobomb the running scene out of nowhere," the piece adds. "He competed for Division III DePauw University, where he All-American honors in cross country his junior and senior years. After graduating ... he returned home to Indianapolis, where he worked two jobs while training solo."
The text adds that Droddy has blossomed under coach Richard Hansen and the Boulder, Colorado-based Roots Running Project. It includes tips from Droddy, who majored in communication at DePauw.
Pizza Hut included Noah Droddy in a promotion for this year's NCAA men's and women's cross country championships. Learn more in this recent story.
Back