DePauw Chamber Symphony Tours England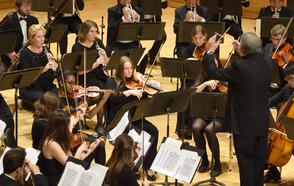 January 13, 2017
Members of the DePauw Chamber Symphony are spending Winter Term on a nine-day tour in England. The 30-member ensemble will travel to London, Oxford and Bath.
They will perform two concerts in London at Guy's Hospital and in Morley Hall at the Morley College of Music's Center for Young Musicians. While at Oxford University, the ensemble will perform in Christ Church Cathedral, and will also present a concert at St. Michael's Church in Bath.
Christopher "Chris" D. Kaercher '18 is most looking forward to gaining touring experience. "I'm hoping to pursue a career in musical performance, and this trip will give me a glimpse of what is to come," he says.
The playlist features a variety of music, but Kaercher says, "My favorite piece is definitely Gustav Holst' Marching Song. Being a trombone player makes me have an especially strong bond with any piece that is generally louder and more triumphant."
The musical selections will feature several pieces by prominent American composers, including the Overture to Candide by Leonard Bernstein; excerpts from the ballet Rodeo by Aaron Copland; and Skylife by 2013-14 Green Guest artist David Balakrishnan, founder of the Turtle Island Quartet. The central works on the program are Beethoven's Symphony No. 1 and the German romantic Max Bruch's Romanze for Viola and Orchestra. The concerts will close with "Soirées Musicales" by the quintessential English composer Benjamin Britten.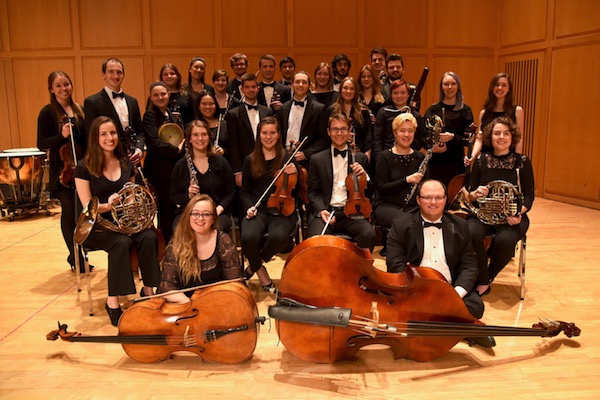 "It is important for the programming for any tour to be filled with musical challenges to develop the young musicians," says Orcenith Smith, music director of the DePauw University Orchestra. "We want as well, of course, for the audience to enjoy our concerts; so, we purposefully program great music."
Jacqueline A. Robertson '19 plays the viola and is also orchestra manager. "I'm responsible for managing personnel – being sure everyone is in attendance for events, concerts and meals, as well as helping direct members when we arrive at concert venues," she says.
"In regard to pieces we're performing, I've really enjoyed playing Leonard Bernstein's Overture to Candide, as well as Aaron Copland's Rodeo," Robertson says. "Even though I've played the latter many times, I love it every time. I think it's interesting that Copeland was able to create the stereotypical American West sound. It really has defined our country with its musical description of our landscape and history as a people."
In addition to the performances, students will have opportunities to sightsee and explore. "I think I'm most excited to just explore and experience another culture," Robertson says. She adds, "I feel very fortunate to have two dreams come true at once – traveling and performing abroad."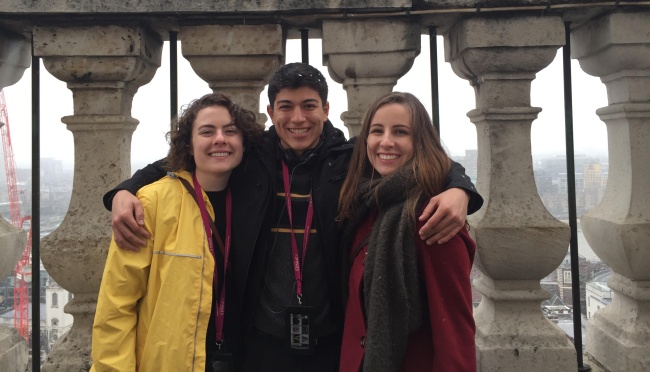 Most of the concert repertoire was rehearsed throughout fall semester during regular University Orchestra rehearsal time, but students spent the first week of Winter Term on campus preparing for a pre-tour concert that was presented in Kresge Auditorium in the Judson and Joyce Green Center for the Performing Arts.
Since 1975, members of the DePauw Chamber Symphony have devoted their time during Winter Term to prepare and perform major concert tours in celebrated venues in Austria, France, Germany, Great Britain, Italy, Japan and Spain as well as in New York City and Washington D.C.
Learn more about the DePauw School of Music.
Back