Prof. Joachim Schamberger Directing New Chamber Opera in NYC
February 8, 2017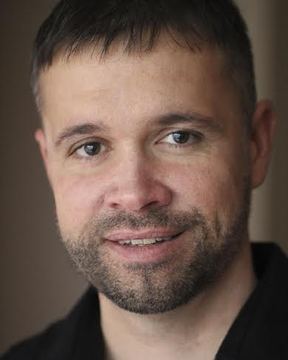 Joachim Schamberger, visiting professor of opera in the DePauw University School of Music, is director of Upon this Handful of Earth, a world premiere chamber opera from Norwegian composer Gisle Kverndokk and librettist Aksel-Otto Bull. The opera, presented by Sacred Music in a Sacred Space (SMSS), with co-producer New York Opera Society, will premiere on February 24 at 7.pm. at the Church of St. Ignatius Loyola (980 Park Avenue) in New York City.
An announcement notes that "Schamberger works internationally as a Stage Director and Video Designer. His productions have appeared in the United States, Germany, Italy, France, the Czech Republic, Brazil, Norway, Israel, Japan, and China. In addition to directing and designing, he serves as Visiting Professor of Opera at DePauw University and is frequently invited to teach at music festivals and conservatories throughout the world. Schamberger is a graduate of the Musikhochschule in Würzburg, the Merola Opera Program of the San Francisco Opera, and studied digital film production and 3-D animation at the New York Film Academy. Born in Germany, he currently lives in New York City."
Read more here.
You'll find more information on Joachim Schamberger in this previous story.
Back