Community Service of Jinsie Bingham '56 Yields Golden Hoosier Award
June 23, 2017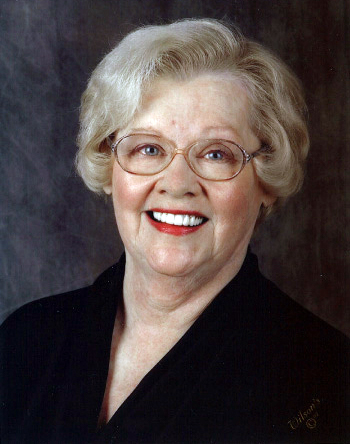 "On Friday, the State of Indiana took notice of something the people of Greencastle have known for years -- Jinsie Bingham is a tireless champion for her community," begins a Banner-Graphic article. A member of DePauw's Class of 1956, "Bingham was among the 22 seniors to receive the Golden Hoosier Award during a Friday-morning ceremony at the Indiana Statehouse," the newspaper adds.
"Bingham was honored for her 'exhaustive resume of volunteer service that spans decades.' Her service includes volunteerism at dozens of organizations including Greencastle City Council, Greencastle Chamber of Commerce and the West Central Indiana Economic Development District's Board of Directors ... Bingham broke ground by becoming the first woman in Indiana to own and operate a commercial radio station. Renamed as WJNZ during Bingham's tenure, the station lives on today as 94.3 WREB. She received the Citizen of the Year award from the Chamber of Commerce in 1994 in recognition of her passion and dedication to the community."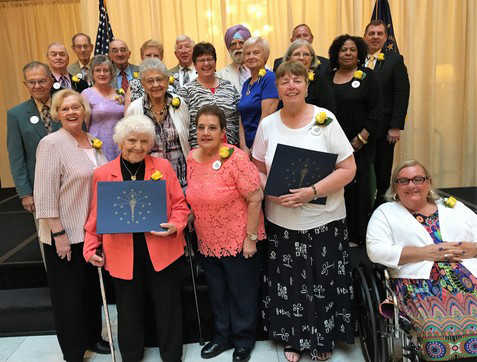 "It has been an honor to serve and the people I've met have greatly enriched my life," Bingham said.
You'll find the complete article at the Greencastle newspaper's website.
In 2008, Jinsie Scott Bingham donated a one-of-a-kind, historic map of 1871 Greencastle to the University's Archives. It's detailed in this previous summary.
Source: Greencastle Banner-Graphic
Back