The Art of Ken Gonzales-Day, 'Shadowlands,' On Display at DePauw's Peeler Art Center, Nov. 14 - Dec. 15
November 1, 2017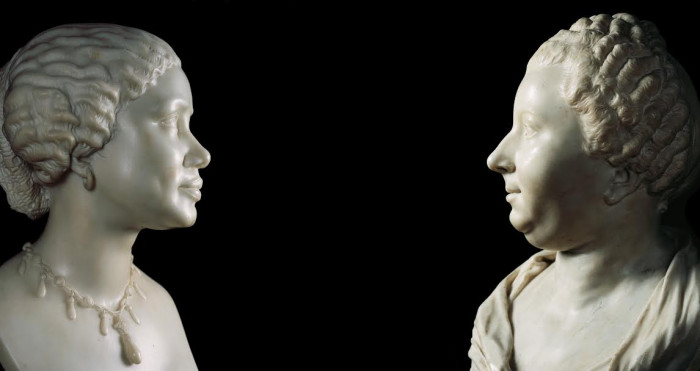 "Shadowlands," an exhibit of the work of Ken Gonzales-Day, a California-based interdisciplinary artist, will be on display at DePauw University's Richard E. Peeler Art Center, November 14 - December 15. The public is invited to attend the exhibition, which is presented free of admission charge. (at right: Untitled (Henry Weekes, Bust of an African Woman [based on a photographic image of Mary Seacole], 1859, and Jean-Baptiste Pigalle, Bust of Mm. Adélaïde Julie Mirleau de Neuville, neé Garnier d'Isle), 2011; chromogenic print, courtesy of the artist and Luis De Jesus, Los Angeles)
Gonzalez-Day supplements his photographs with research and writing that engage critically with history, art history, and Western conventions of race, blending historical tragedies with current events. Using photography and video, he explores trauma and resistance as experienced and embodied by racially oppressed populations in the U.S.
This exhibit will be a concise survey of the artist's career, including works from the Erased Lynching, Searching for California Hang Trees, and Run Up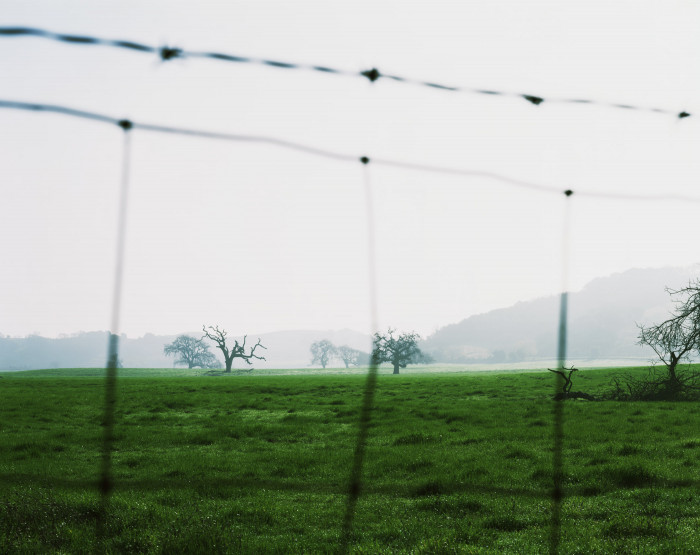 series. His most recent work draws parallels between historical lynchings and high-profile cases of police brutality affecting communities of color today. The core of the Run Up series is a cinematic restaging of the 1920 lynching of Charles Valento. Utilizing details drawn from the coroner's report and his own archival research, Gonzales-Day chose to focus on this particular event in order to draw attention to the police presence at the scene that tacitly condoned the extralegal violence. (at left: With none but the omni-present stars to witness, from the Searching for California Hang Trees series, 2004; chromogenic print, courtesy of the artist and Luis De Jesus, Los Angeles)
By presenting historical occurrences in conjunction with contemporary events, Gonzales-Day collapses the historical distance and exposes the reality of racialized violence in the United States. Exploring the dichotomy between presence and absence, Gonzales-Day draws attention to the selective vision of American history and the perception of people of color as expendable. He combines scholarly research and a photo-journalistic sensibility with rich aesthetics to create jarringly haunting portraits of historical trauma present in both the people and the land of the United States.
Minnesota Public Radio noted the exhibit's examination of the "troubling connections to racially motivated violence today," while the Minneapolis Star Tribune pointed out that his works "critically engage with our current moment." Meanwhile, Photograph magazine cited the timeliness of Gonzales-Day's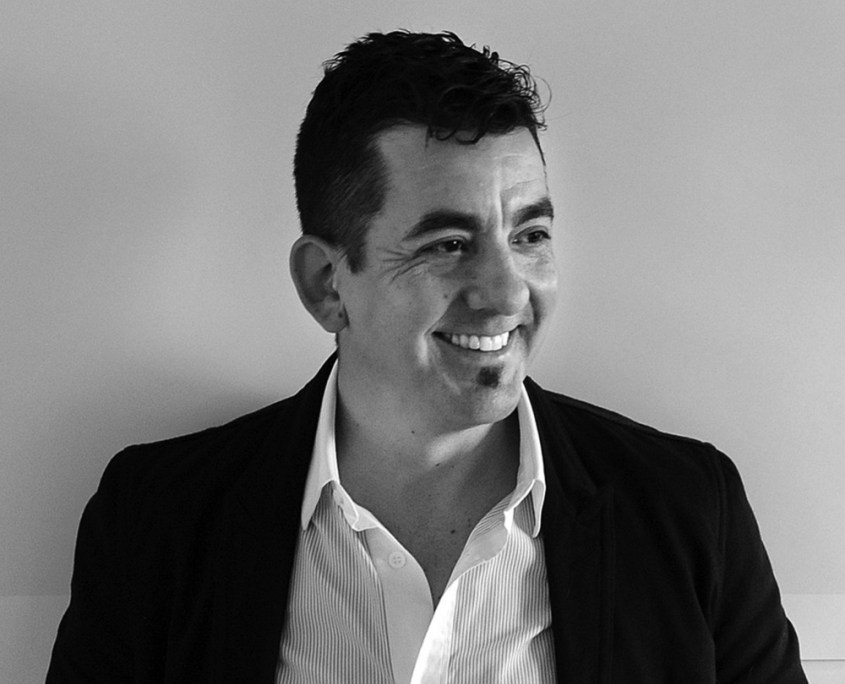 exploration of racialized violence in America, saying the exhibit "deftly compresses history and raises questions about our historic construction of race."
Ken Gonzales-Day is a professor of art and humanities at Scripps College. He has received many prestigious awards and museums fellowships, including the Terra Senior Fellow, Terra Foundation, Giverney, France; COLA Individual Artist Award, Los Angeles; Art Matters Grant, New York City; Visiting Scholar/Artist-in-Residence, Getty Research Institute, Los Angeles; Senior Fellow, American Art Museum and National Portrait Gallery of the Smithsonian Institution, Washington D.C.; Fellow, Rockefeller Foundation Study and Conference Center, Bellagio, Italy; Van Lier Fellow, ISP, Whitney Museum of American Art.
His work also is in numerous permanent collections, including Smithsonian American Art Museum; Art Gallery of New South Wales, Sydney; Getty Research Institute; L'Ecole des beaux-arts, Paris; Los Angeles County Museum of Art; Los Angeles County Art Commission; Eileen Harris Norton Foundation; and Norton Museum of Art.
This presentation of Ken Gonzales-Day's work is organized by Christopher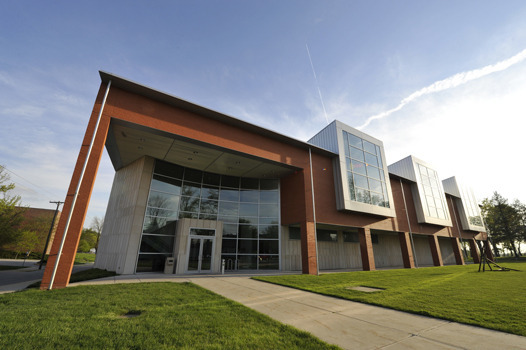 Atkins, Curator of Exhibitions & Public Programming at the Minnesota Museum of American Art in St. Paul, Minnesota. The exhibition at DePauw University is made possible by the support of the Indiana Arts Commission and the National Endowment for the Arts, a federal agency, the Janet Prindle Institute for Ethics, Peace & Conflict Studies, and the Department of Art & Art History.
The galleries at the Richard E. Peeler Art Center are open Monday-through-Friday from 10 a.m. – 4 p.m.; Saturday 11 a.m. - 5 p.m.; and Sunday 1 – 5 p.m., and are closed during University breaks and holidays. Please visit our website for more information about special events associated with this exhibition.
Back