The Galleries at Peeler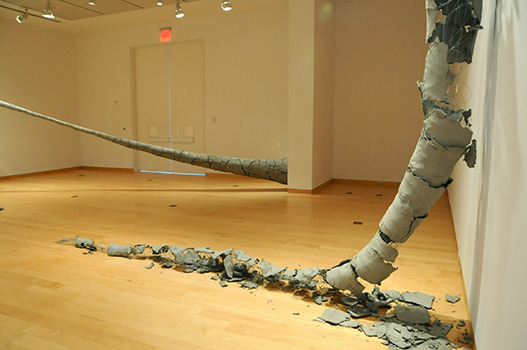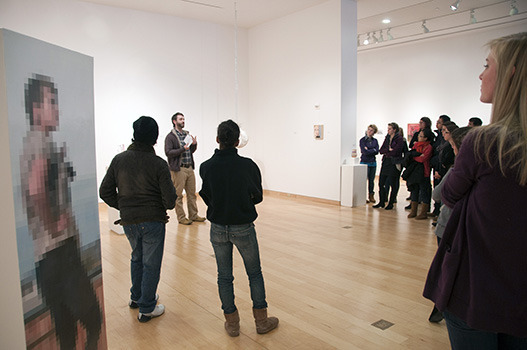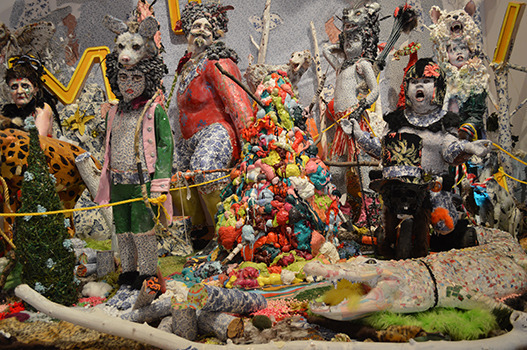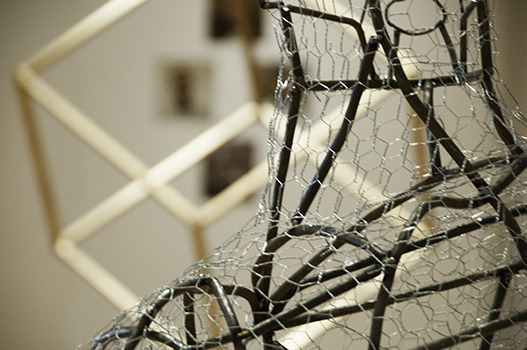 The Richard E. Peeler Art Center includes extensive gallery space to feature work by students, faculty, and nationally and internationally recognized artists.
The gallery exhibition program includes lectures and workshops by exhibiting artists, faculty, and curators. Three spacious galleries host approximately 10-12 exhibitions annually, ranging from traveling exhibitions by Arts & Artists International and Independent Curators International to solo exhibitions of painting, sculpture, ceramics, and contemporary new media installation. As a teaching gallery, the program seeks to curate shows rich in interdisciplinary content and act as a vehicle for visual engagement across the curriculum.
Admission to the galleries is free and open to the public. Please click here to learn more about scheduling a tour or for directions to the gallery.
The galleries at the Richard E. Peeler Art Center are open during the summer with limited hours: Thursday - Friday 10 a.m. - 4 p.m. and Saturday 11 a.m. - 5 p.m., and are closed during University breaks and holidays. To schedule free guided tours, call (765) 658-6556 or email craighadley@depauw.edu.
Current Exhibits:
Peeler Art Center, Visual Arts Gallery: MEDIATION by New Media artist Claudia Esslinger with Physicist Tom Giblin
Shidzuo Iikubo '23 Asian Art Gallery (Office of Admission): Highlights from the Arthur E. Klauser '45 Asian and World Community Collections
Ethnographic Gallery (Office of Admission): Highlights from DePauw University's African, Peruvian, and Oceanic art collections