Brad Stevens '99 and Boston Celtics are "Good Stewards ... All Over the Map"
January 10, 2018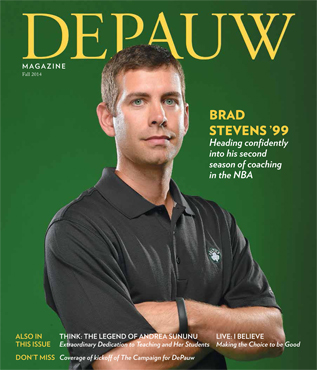 The Boston Celtics are in London for a game tomorrow against the Philadelphia 76ers, and as head coach Brad Stevens tells the Boston Herald, "It's always great to be able to participate in events all over the world through the game. I've been really lucky to do that, even when I was a Division 3 player (at DePauw University). It's a special opportunity to travel abroad and play and then obviously to be with these guys and see the interest that they generate is fun to see."
Stevens continued, "The NBA has done a great job of, I think, being a good steward to the game of basketball all over the map. Having a chance to have the Madrid and Milan experience, where you see all those Celtics jerseys. A couple of summers ago going to Johannesburg with the NBA Cares and seeing the impact that the players have there. And then obviously all the media attention here today -- it's not your typical day in Waltham as far as media scrums go."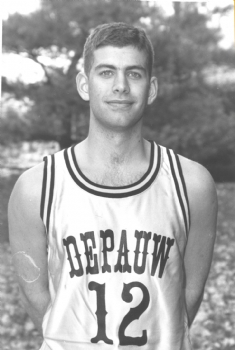 Read more at the newspaper's website.
A 1999 graduate of DePauw, Brad Stevens was an economics major and Management Fellow and played four years on the Tiger basketball team, earning all-conference and academic all-conference honors. He took an executive track job at Eli Lilly & Co. after graduation but found that he missed basketball, and volunteered to assist the Butler University program. Soon he was hired by Butler, and on April 5, 2007 -- at age 30 -- he was appointed head coach of the Division I men's basketball program.
Stevens led Butler to a 166-49 record, including a 12-5 record in the NCAA Men's Basketball Championship and two consecutive trips to the national championship game (in 2010 and 2011). His 166 wins are the most for any NCAA Division I basketball coach over the first six years to start a career. He was named the head coach of the Boston Celtics in July 2013, becoming the youngest head coach in the NBA.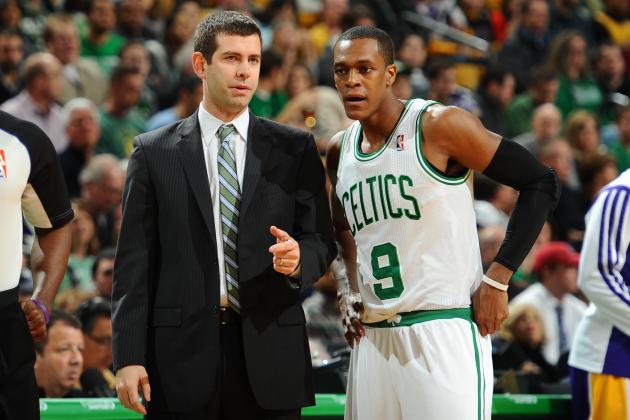 "My experience at DePauw was about as beneficial as any experience I've had," he told ESPN.com in November 2013.
On April 13, 2010, Stevens returned to his alma mater to deliver the Robert C. McDermond Lecture.
In 2015 Brad Stevens received the University's Young Alumni Award at a luncheon in downtown Indianapolis. At a fundraiser that evening, Stevens related how his college coach, Bill Fenlon, has impacted his life and career.
Source: Boston Herald
Back