'DePauw Doubles Down on Going Green': Inside Indiana Business
July 13, 2018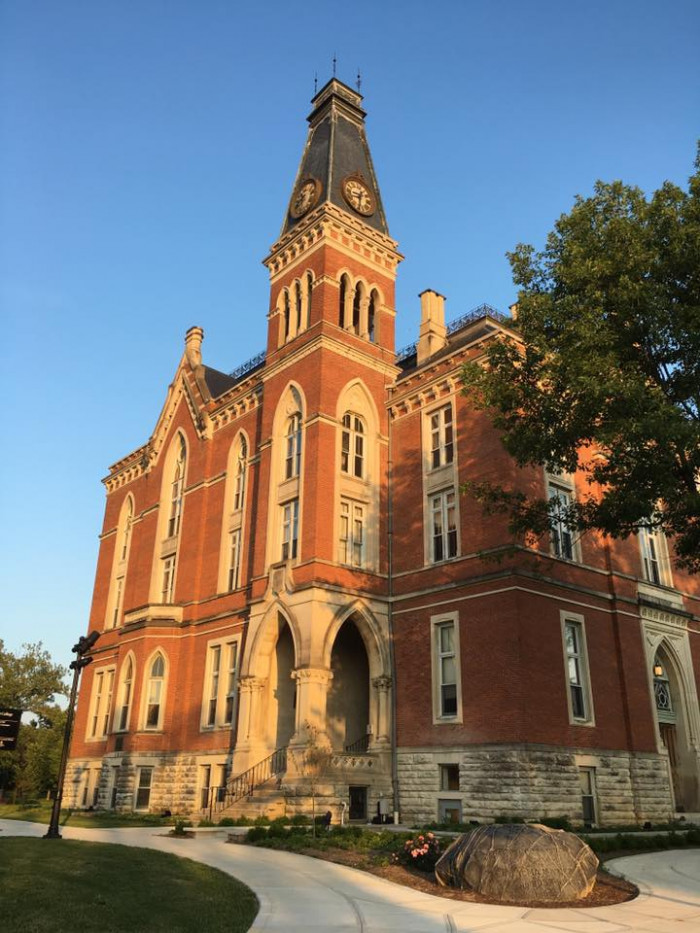 A "true concern for the environment" is behind DePauw University's Campus Energy Master Plan (CEMP), which will result in a "long-term, sustainable campus," Bob Leonard, vice president for finance and admnistration, tells Inside Indiana Business. Leonard and Warren Whitesell, associate vice president for facilities management, were interviewed for the radio report.
Andy Ober reports, "The school estimates $12 million in environmental upgrades, part of the overall $40 million plan, will result in $750,000 in annual savings." He notes, "The largest project involves replacing steam boilers and steam distribution systems with more advanced heat-generating technology. The upgrades will move the university's heating system, which contributes to 43 percent of the school's energy usage, from steam to natural gas."
According to Whitesell, "These new systems will also utilize less electricity, which costs five times as much and produces more greenhouse gases than natural gas.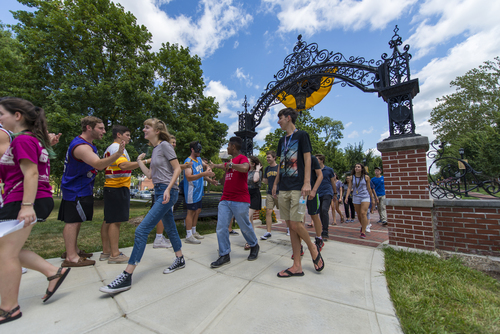 Locally, electricity is primarily sourced from coal, which is more harmful to the environment than other energy sources."
The report points out, "DePauw is also developing a housing master plan, which also has green influence. Leonard says all of the school's students live on-campus, so providing "first-class" residential options is a key part of its long-term strategy. The plan includes new residential options for first-year students and enhancements to existing facilities.
Whitesell says sustainability will play a big role in the design phase ... DePauw began the design phase this spring, and expects to have it complete by October. That will be followed by a construction schedule that could take up to two-and-a-half years."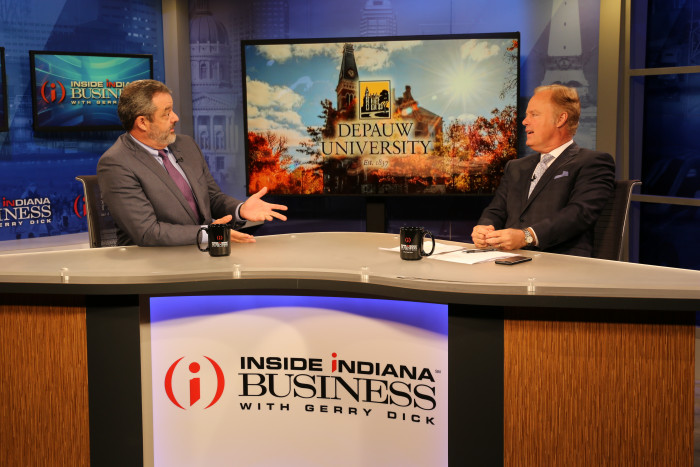 Read more on "DePauw Doubles Down on Going Green," and access audio clips, here.
Last week's edition of the statewide television program Inside Indiana Business with Gerry Dick included an interview with DePauw President Mark McCoy, who discussed the master plan as well as the $20 million gift the University recently received to create the new Sanger Leadership Initiative. The segment is embedded below.
Yet another Inside Indiana Business report is available here.
The original announcement of DePauw's Campus Energy Master Plan is available via this link.
Source: Inside Indiana Business
Back