Bret Baier '92 & Dan Quayle '69 Playing in American Century Championship Celebrity Golf Tournament
July 14, 2018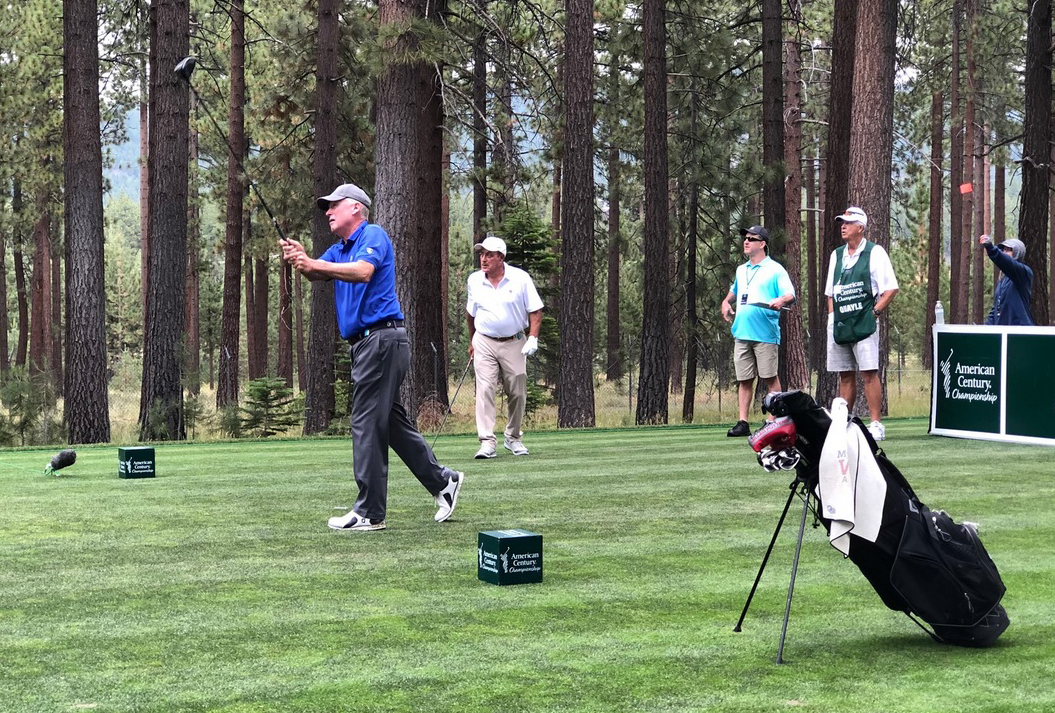 Two DePauw University graduates -- Dan Quayle '69 and Bret Baier '92 -- are among the participants in this weekend's American Century Championship celebrity golf tournament, which is being televised on NBC. Others in the field include Stephen Curry, Charles Barkley, Trent Dilfer, Aaron Rodgers, Tony Romo and Ray Romano. The event is taking place at Edgewood Tahoe Golf Course in South Lake Tahoe, Nevada. (photo: Quayle tees off on hole #16 as legendary sportscaster Al Michaels looks on)
The 44th Vice President of the United States, Dan Quayle was elected to two terms each in the U.S. House of Representatives and U.S. Senate before becoming vice president. He is currently the chairman of global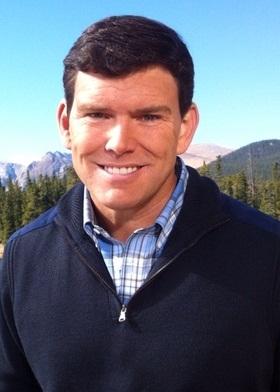 investments at Cerberus Capital Management.
Bret Baier is chief political news anchor for Fox News and the author of the recently released book, Three Days in Moscow: Ronald Reagan and the Fall of the Soviet Empire.
Both captained their Tiger golf teams and have returned to DePauw to present Ubben Lectures: Quayle spoke on March 31, 2015; Baier presented an October 12, 2013 speech.
For the latest on the tournament, click here.
Back