Mobility of Global Culture to be Examined in 'Baggage Claims', Oct. 25 - Dec. 9
October 15, 2018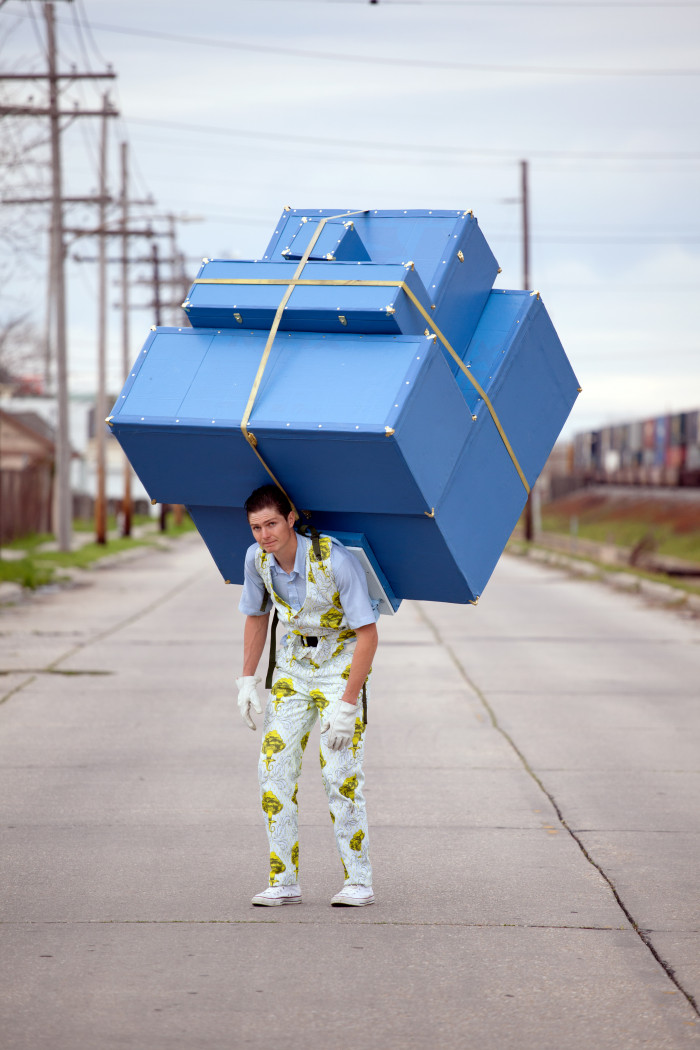 The work of 18 international artists who use suitcases, trunks and crates to create works of art will be exhibited at DePauw University's Richard E. Peeler Art Center, October 25 through December 9. The works in "Baggage Claims" express provocative ideas about the mobility of global culture. (at right: Avery McQuaid Nelso Lawrence, Arranging Suitcases)
The artists whose works will be displayed explore the impact of the vast scale of population mobility. While baggage has always symbolized migration and freedom, in the context of the current global atmosphere it has become an emblem of uncertainty, fear, and change. On an intimate level, baggage transports and holds personal belongings, and by implication is a rich metaphor for individual and family histories. The term baggage also carries significant psychological meaning, referring to the burdens or blessings of those things in life that cannot be left behind. Baggage Claims is the first exhibition to present a new body of work by contemporary artists who are examining these timely themes.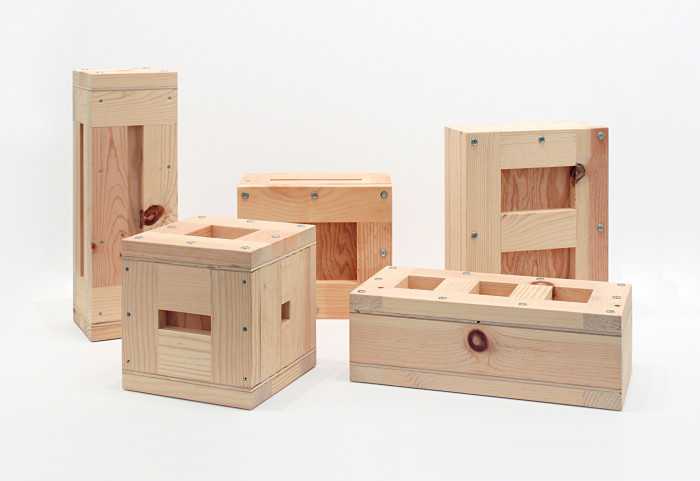 The exhibition is organized by the Orlando Museum of Art and curated by Ginger Gregg Duggan and Judith Hoos Fox, c2 - curatorsquared, and began a national tour earlier this year. The DePauw presentation of Baggage Claims is made possible by the Indiana Arts Commission, the National Endowment for the Arts, the Efroymson Family Fund, the Janet E. Prindle Institute for Ethics, and the Asian Studies and Peace & Conflict Studies programs at DePauw. (at left: Richard Artschwager, Untitled [1000 Cubic Inches])
The galleries at the Richard E. Peeler Art Center are open Monday-through-Friday from 10 a.m. – 4 p.m.; Saturday 11 a.m. - 5 p.m.; and Sunday 1 – 5 p.m., and are closed during University breaks and holidays. Please visit our website for more information about special events associated with this exhibition.
Back