Indianapolis Media Outlets Cover President McCoy's Statehouse Testimony
October 10, 2018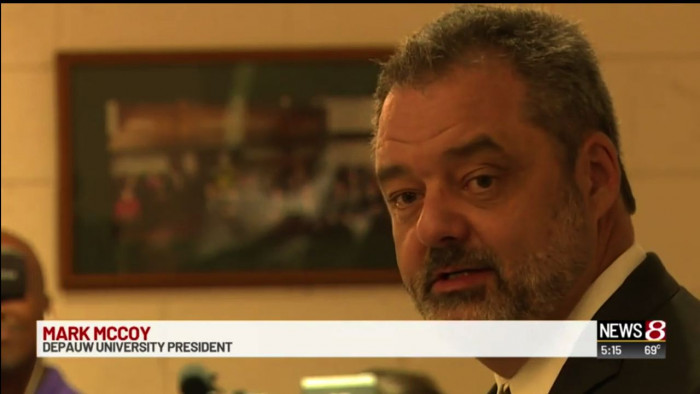 "The controversial conversation pushed forward today, as lawmakers heard quite a bit of testimony," reports WISH-TV's David Williams on today's hearing at the Indiana State Capitol on a possible hate crimes law for the state. Included are comments from DePauw University President Mark McCoy, who addressed the Interim Study Committee on Corrections and the Criminal Code just before noon.
In his remarks, Dr. McCoy noted that after incidents on and around campus in April created racial tensions, "I heard a message from many students, that continues to echo: 'Does Indiana care?' That's a fair question to ask in 2018. The absence of a hate crimes bill in Indiana speaks much more loudly than any of us would like."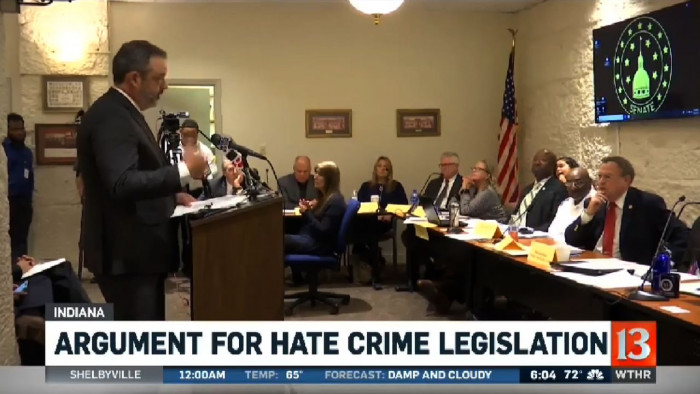 The report is available at the station's website.
McCoy was also seen in coverage by NBC affiliate WTHR and he is quoted in an article in the newsweekly, NUVO.
A summary of the president's testimony is available here.
Back