Prof. Craig Paré Will Be Guest Conductor at Iowa's Dorian Band Festival
February 27, 2019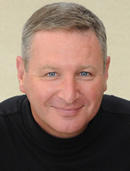 Craig Paré, professor of music at DePauw University and director of the University Band, will serve as a guest conductor at the annual Dorian Band Festival, hosted by Luther College, March 3-4. The event will bring together more than 525 high school musicians from Iowa, Minnesota and Wisconsin.
"The festival features three bands; two Festival Massed Bands and one Festival Symphonic Band. The Symphonic Band consists of 60 students who audition for chair placement upon their arrival at the festival. The other 465 students are split into two Festival Massed Bands," notes an announcement. "The repertoire of the concert includes works by Richard Saucedo, Jim Curnow, George and Ira Gershwin, Jack Stamp, Morten Lauridsen, Percy Grainger, Alfred Reed, Camille Saint-Saens and several others."
Read more here.
In 1999, Dr. Paré received the Exemplary Teaching Award from the General Board of Higher Education Ministry of the United Methodist Church.
Back