International Composer Bright Sheng at DePauw for 'Music of the 21st Century,' Feb. 25 - March 1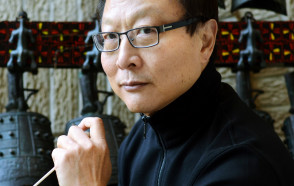 February 20, 2019
For DePauw University's 2019 Music of the 21st Century festival, the School of Music is honored to welcome one of the leading composers of our time, Bright Sheng, University of Michigan's Leonard Bernstein Distinguished University Professor of Music. Among the many events in his five-day guest residency, February 25–March 1, will be two concerts at the Green Center for the Performing Arts that are dedicated exclusively to Sheng's work.
The first concert, "Songs and Tunes," on Thursday, Feb. 28 at 7:30 p.m. in Thompson Recital Hall will be an evening of solo and chamber music performed by DePauw students and faculty members. Nearly all of these intimate pieces are based on folk songs from China, which Sheng sets into musical contexts that offer a broad range of textures, colors and moods.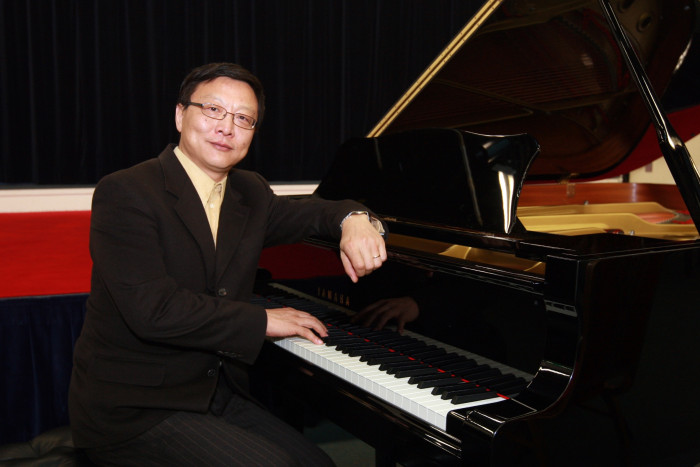 "Postcards," the title of one work to be featured on the festival's Gala Closing Concert on Friday, Mar. 1 in Kresge Auditorium, is a fitting description for the concert itself. With pieces written between 1992–2016 for the varied compositional mediums of symphonic band, orchestra, chorus and opera, this program presents a postcard-like collection of musical vignettes from Prof. Sheng's illustrious career also performed by DePauw School of Music students and faculty.
A MacArthur fellow proclaimed by the foundation as "an innovative composer who merges diverse musical customs in works that transcend conventional aesthetic boundaries," Sheng combines his expertise in traditional musics of China and the Western Classical canon to create works that are regularly performed by leading musicians across the globe. Lyricism, rhythmic propulsion and dramatic gestures are defining qualities of this distinguished composer, conductor and pianist's music.
"Bright Sheng knows an incredible amount about a large number of musical traditions," notes festival coordinator Eliza Brown, professor of composition at DePauw. "This includes musics of China,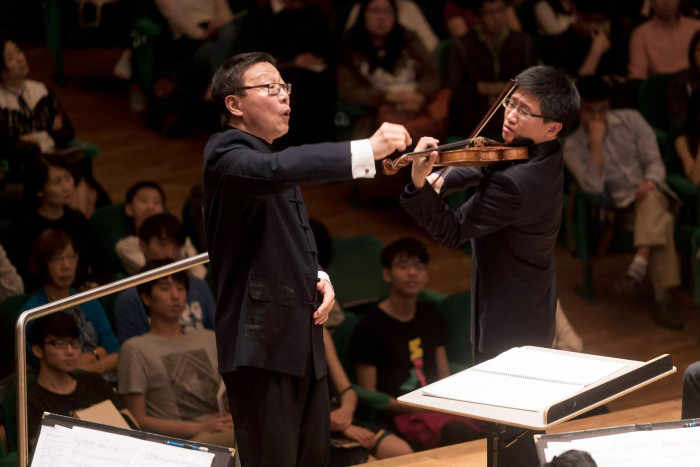 Europe and the U.S., folk and art musics, old and new. As a composer, he's able to access this vast body of knowledge, synthesizing its many strands and deftly negotiating the differences among them for expressive purposes.
"He was one of my composition teachers at University of Michigan," Brown continues. "I recall him giving assignments that were essentially compositional puzzles: write a melody that only uses these two given note durations; make it last as long as you can without it coming to an ending. One day he looked at me and asked, 'What is your theory of harmonic tension?' He was always challenging students to expand their own compositional toolbox as well as their ability to play amongst its contents. There was rigor around creativity as well as technique."
In addition to a week of rigorous daily rehearsals, class visits and coachings with the highly respected composer, this year's festival schedule will include "A Conversation with Bright Sheng," moderated by Brown during the School's weekly Recital Hour, Wednesday, Feb. 27 at 10:20 a.m. in Thompson Recital Hall. A highlight of the gala-style closing concert featuring the University's band, choral ensembles and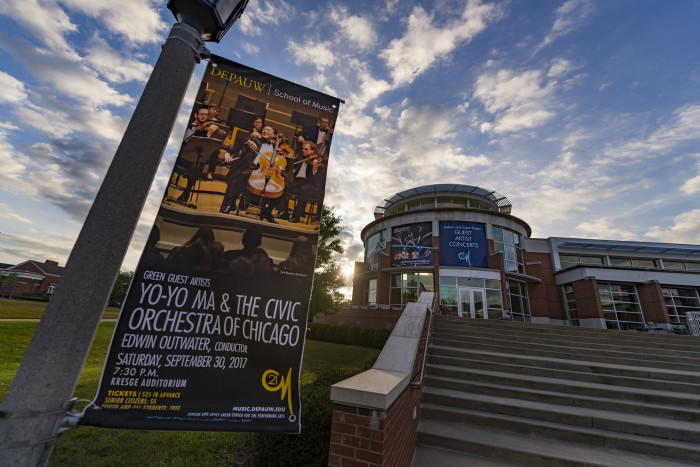 orchestra will be scenes from two of the composer's operas: "The Song of Majnun" and "Dream of the Red Chamber." A reception with the artists, to which the public is invited, will follow Friday's concert in the Green Center.
Concert tickets can be purchased online for $5 or in person at the venue box office, Monday through Friday between noon–4 p.m. and 90 minutes before each performance. For a full festival schedule, visit www.depauw.edu/arts-and-culture/music/events-productions/music-of-the-21st-century.
Music of the 21st Century is underwritten through the generous support of 1969 DePauw graduates Robert A. and Margaret A. Schmidt.
Back