DePauw Jazz Ensemble Serves Up "Little Big Band" Sunday
March 11, 2019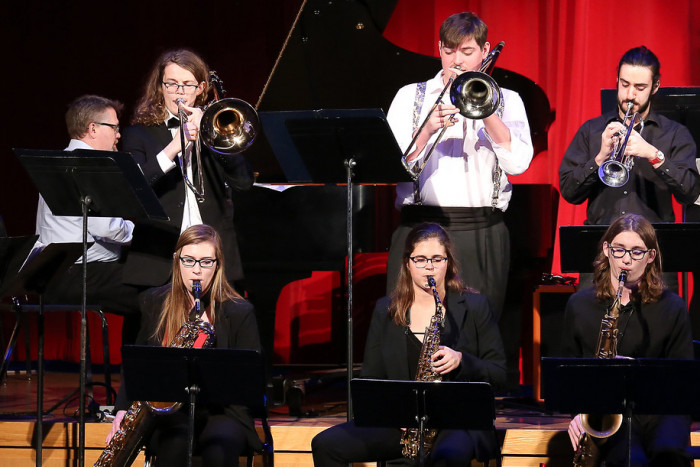 The DePauw Jazz Ensemble, led by Professor Steve Snyder, will present the first of its two spring concerts Sunday, March 17 at 4 p.m. in the Green Center's Moore Theatre, located on the DePauw University campus.
Three arrangements by Bob Florence, originally created for the Phil Norman Tentet, are planned for the first performance, featuring "Little Big Band" music. "Norman's group is one of the foremost modern exponents of this type of instrumentation, which has remained a part of the jazz idiom since as early as Jelly Roll Morton's 1920s orchestra," explained Snyder, director of jazz studies at DePauw.
"Between these two groups are Marty Paich's arrangements of Charlie Parker's compositions, including 'Donna Lee,' which uses similar instrumentation and also is on Sunday's program."
With an emphasis on more intimate sound colors, small group dynamics and interaction, the Little Big Band format represents a unique ensemble challenge, distinct and yet related to its larger sibling, the Big Band, and to the smaller three- to six-piece Jazz Combo.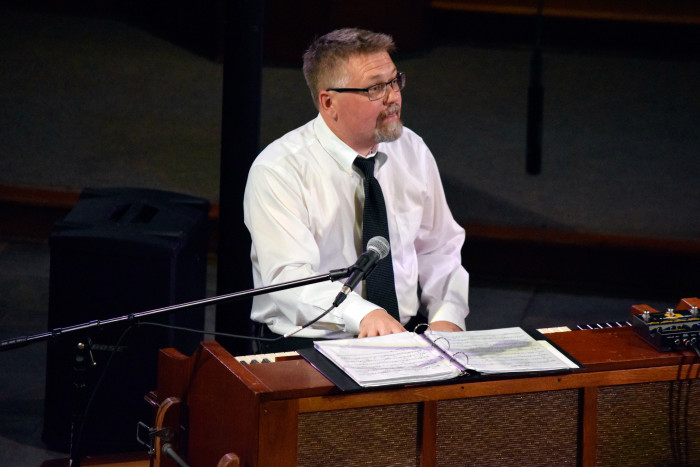 Exemplifying the latter format will be two arrangements for three winds and rhythm section. "This is the largest horn section found in jazz groups commonly called a combo," the director noted. " 'Flamingo,'which we'll be playing as a ballad, is intended to evoke the recording by trumpeter Lee Morgan and organist Jimmy Smith. 'Alone Together' takes this venerable standard through shifting time signatures and differing harmonic treatments."
The Jazz Ensemble's final performance of the season will be presented at 7:30 p.m. Tuesday, April 23, at the Green Center for the Performing Arts.
General admission to the jazz concerts is $5; tickets for seniors, youth and all students are free. Advance tickets may be obtained online at depauw.edu/music, or in person at the venue's box office from noon to 4 p.m. Monday through Friday, and 90 minutes prior to each performance.
Back