Faculty Select Series Brings Together Alumni, Faculty and Guest Artists
March 12, 2019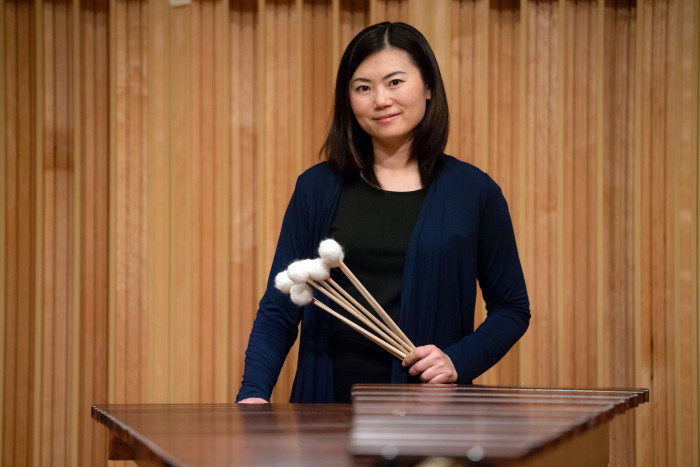 Before taking a brief hiatus for spring break, DePauw University will present "Percussionist Ming-Hui Kuo and Friends" for its final Faculty Select series concert of the season at 7:30 p.m. Tuesday, March 19 in the Green Center's Thompson Recital Hall.
Joining School of Music faculty member Kuo on the program will be the award-winning percussionist Yun-Ju Pan, a guest artist from Michigan State University, along with five outstanding DePauw alumni and student musicians -- flutist Eleanor Price '17; percussionists Josiah Rushing '13, Patrick Speranza '13, and Zach Suchanek '18, and clarinetist Natalia Fumero '19.
The concert will open with American composer Libby Larson's "Corker," a chamber work for clarinet and percussion, followed by Robert Paterson's "Duo for Flute and Marimba" and Dave Hollinden's jazzy "Surface Tension," a duet for two multi-percussionists performing on a total of twenty different instruments. French composer Emmanuel Sejourne's inspired "Gotan Concerto" for marimba quartet will close the program.
Dr. Kuo has performed in over 500 concerts and music-related events with the Ju Percussion Group, including international appearances in Australia, Canada, China, Hungary, Hong-Kong, Japan, Malaysia, Macao, Singapore, Spain, Taiwan, and the United States.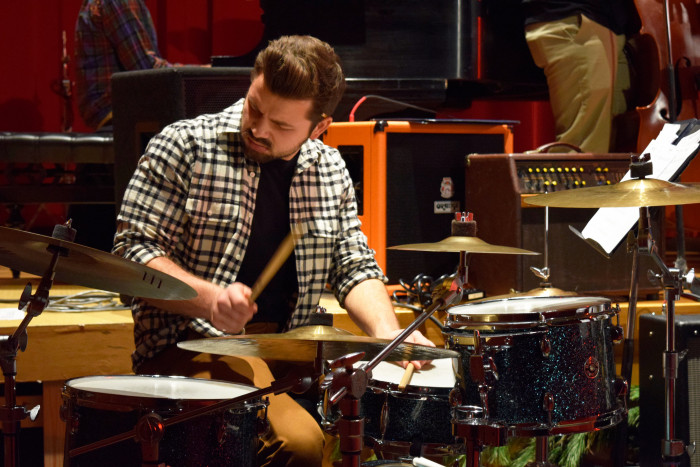 Among the numerous awards that Yun Ju Pan has won for her musicianship are the Australia Marimba Competition, the PASIC Vibraphone Solo Competition, and both the first prize and the Judges' Special Award at Taiwan International Percussion Championship, in addition to numerous solo and concerto competitions. In 2016, she received the unusual distinction of winning first prize in all three categories of Taiwan International Percussion Championship: marimba, vibraphone, and chamber ensemble. Pan is a Vic Firth and a REMO artist.
General admission for the Faculty Select series is $5. Tickets for seniors, children and all students are free, thanks to season sponsors Judson and Joyce Green ('74 & '75). For more information or to make online purchases, visit depauw.edu/music. The Green Center box office also is open Monday through Friday from noon to 4 p.m. and 90 minutes prior to each ticketed performance.
Back