Excellence is Celebrated at DePauw's Annual University Awards Convocation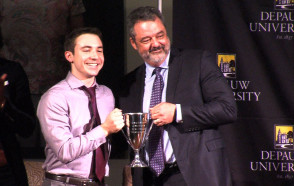 April 29, 2019
Liam Byrnes is the recipient of the 2019 Walker Cup, given by DePauw University to the senior who has done the most for the college during their four years on campus. He received the award at tonight's University Awards Convocation, which took place in Meharry Hall of East College.
A musical arts major, political science minor, Civic Fellow and Honor Scholar at DePauw, Byrnes was named the top speaker at the 2019 Indiana State Debate Tournament. He also served as an admissions ambassador and peer mentors specialist at DePauw. Byrnes has also taught in area correctional facilities.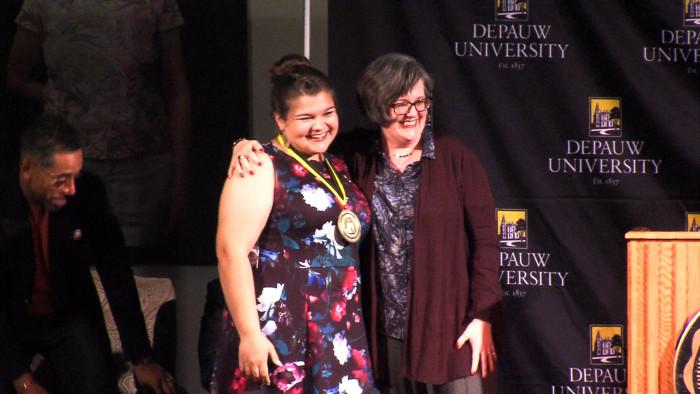 Abigail Martin, a senior Honor Scholar and Rector Scholar, was awarded the Ferid Murad Medal, which has been given since 2014 to the senior who has had the most significant scholarly or artistic achievements during their time at DePauw.
Majoring in voice performance, peace and conflict studies, and religious studies, Martin is a member of Phi Beta Kappa. She has presented at conferences on social and restorative justice and participated in two Winter Terms in Service. After graduation she will serve in the Peace Corps in West Africa.
"You all make DePauw University shine," Anne Harris, vice president for academic affairs, told the evening's award recipients and those who were finalists.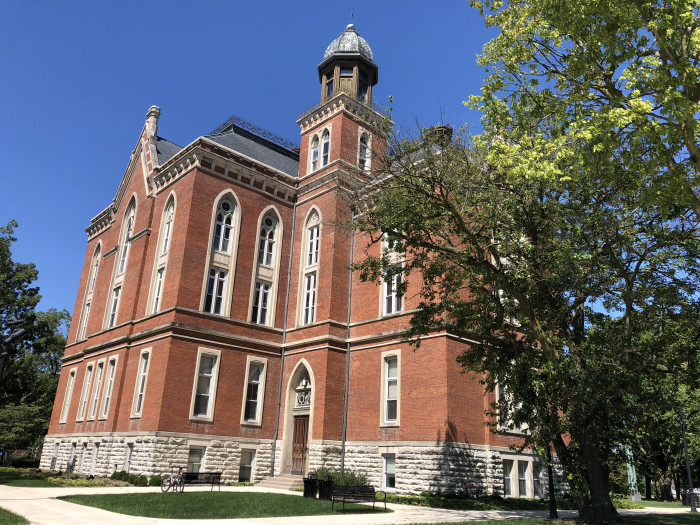 "You and the many peers you inspire all make, as per our motto, the college the splendor and the light of the common good."
Other honors that were presented tonight included the Mr. and Mrs. Fred C. Tucker Jr. Distinguished Career Award, Edwin L. Minar Jr. Scholarship Award, G. Bromley Oxnam Award for Service, and the Staff Member of the Year.
Video of the complete program is embedded below.
Back