Founded by David Becker '75, "Nation's First Internet-Only Bank is On a Roll"
May 19, 2019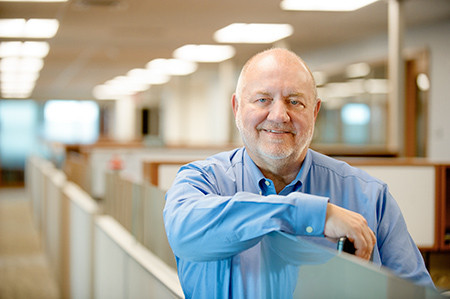 "The market has moved our way," David Becker, founder and CEO of First Internet Bank, tells the Indianapolis Business Journal. The story notes, "On its 20th birthday, First Internet Bancorp has a lot to celebrate. The Fishers-based internet-only bank has had strong double-digit percentage growth in recent years, while most banks are growing in the mid-single-digit range. Its assets topped $3.5 billion in 2018, up nearly 30% from the year before. And assets have more than quadrupled in the past 15 years."
Anthony Schoettle reports, "When First Internet opened its virtual doors in February 1999, with no branches and no branded ATM machines, people were still getting America Online discs in the mail. Many folks still got their movies at Blockbuster video stores, and just about the only smartphone was the newly introduced BlackBerry. The iPhone was eight years from hitting the market and the iPad another three years behind that. Fewer than half of all Americans, and only 5% of the world's population, had internet access. Only about one-fourth of U.S. banks had websites and very few offered any kind of online banking."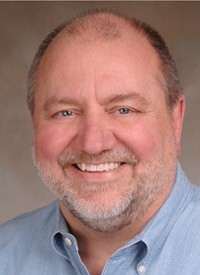 The article notes, "Becker, a 1975 DePauw University graduate who has been CEO of several local tech companies, has handled much of the tech side of the company. 'I built the platform I thought was best for the consumer, and that has been a driving force,' he said. 'I knew the frustrations [with banking] I had, and I tried to solve as many of those as I could.'"
Read more -- "20 years after launch, nation's first internet-only bank is on a roll" -- at the publication's website.
A political science major at DePauw, David B. Becker is a member of DePauw's Board of Trustees. He received the Lifetime Achievement Award at the 2015 Inspire Awards.
Back