DePauw Student Athletes Work to "Bridge the Divide" in Belfast, Ireland
June 1, 2019
"Nearly 200 children and young people from some of Belfast's interface areas will come together to compete in a cross-community basketball event this weekend," begins an article from Ireland. "PeacePlayers - Northern Ireland are hosting a Summer Jam Tournament with great support from staff and students from U.S.-based DePauw University."
It continues, "By using the sport of basketball, PeacePlayers bridges the divide that exists between many of our children and young people in East, North, South and West Belfast. Throughout this Spring term PeacePlayers' participants have been attending an after school program where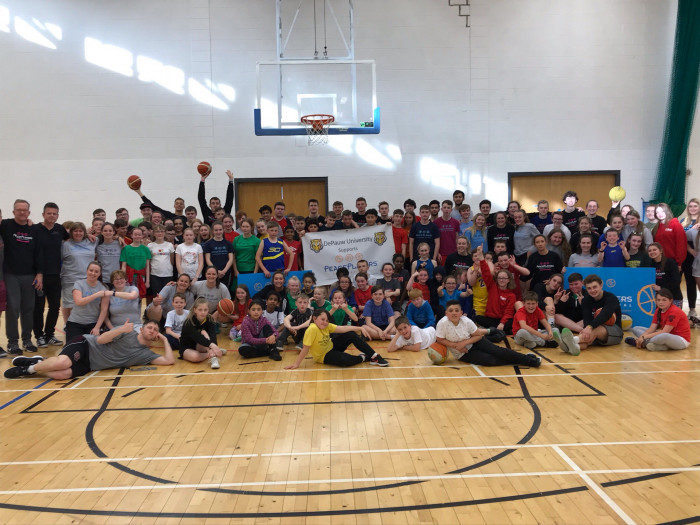 they build friendships and play basketball together. The Summer Jam Tournament is an end of term celebration that provides the opportunity for the young people from the different parts of Belfast to see, compete, befriend and have fun with others their age from across the city."
Read more here.
PeacePlayers International (PPI) was founded in 2001 on the premise that "children who play together can learn to live together." Learn more about DePauw's partnership with the program in this previous summary.
Back