Experiential Learning Trip to Northern Ireland Includes Study of Region and Basketball Outreach
May 21, 2014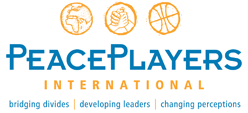 A group of DePauw University students, accompanied by head men's basketball coach Bill Fenlon and Professor Tom Chiarella, are in Northern Ireland for an experiential learning course. The DePauw group is taking part in a trans-Atlantic exchange being hosted by PeacePlayers International-Northern Ireland (PPI-NI).
The group will study the conflict and ongoing reconciliation process taking place in Northern Ireland and plan to meet with regional historians, reconciliation specialists and oral historians as they learn about the rich and turbulent history of the island. While in Northern Ireland, they'll also stage two basketball tournaments.
"We are pleased to welcome this outstanding group of leaders from a top U.S. university," says Garth Harper, managing director
of PeacePlayers International-Northern Ireland. "Over the next ten days we will share with them our experiences of working with children and young adults from all parts of Belfast. This is a great opportunity for us to learn from each other as we continue to build bridges with people in divided communities."
On May 27, the DePauw University Invitational will take place at De La Salle College in Belfast. "Local basketball players from both sides of the historical political divide will compete against talented men and women from the highly successful DePauw basketball club," notes an announcement. "This invitational will include the Ulster Rockets Select Ladies Basketball Club, the Phoenix Basketball Club under-13 girl's team, the PeacePlayers under-13 girl's team and the Northern Ireland Select men's team. There will also be an opportunity for children aged 9-13 to receive expert guidance from DePauw coaches and players."
Funds raised by DePauw students will also support PPI-NI's annual Summer Jam basketball tournament, scheduled for May 31. "This all-city cross community event takes place at Stranmillis College and will include children from both sides of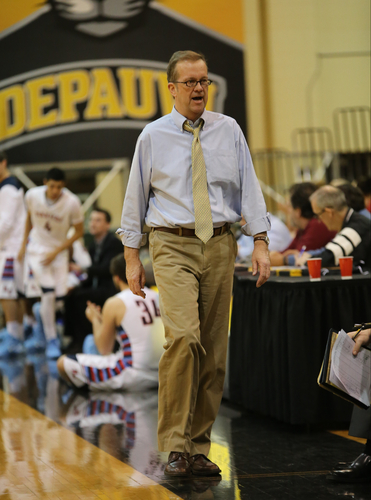 Northern Ireland's historical political divide. Participants will also receive coaching from DePauw coaches and players."
"Participants in the Summer Jam tournament are all graduates from our Twinning Progam, where we use basketball as a lens through which to address sectarian conflict," notes Harper. "The basketball part is important because it is not associated with either side of the political divide, and hence provides a safe space for cross community discussions.
"Having the financial and hands on support of DePauw University enhances our program tremendously. It's great that we will have them here."
PeacePlayers International (PPI) was founded in 2001 on the premise that "children who play together can learn to live together." PeacePlayers International-Northern Ireland (PPI-NI) has been active in Northern Ireland for 12 years and works with more than 2,000 children each year. Globally the organisation has reached more than 60,000 participants and trained more than 800 youth leaders. Learn more here.
Back