McKim Observatory Among "Out of This World Indiana Space-Themed Attractions"
September 1, 2019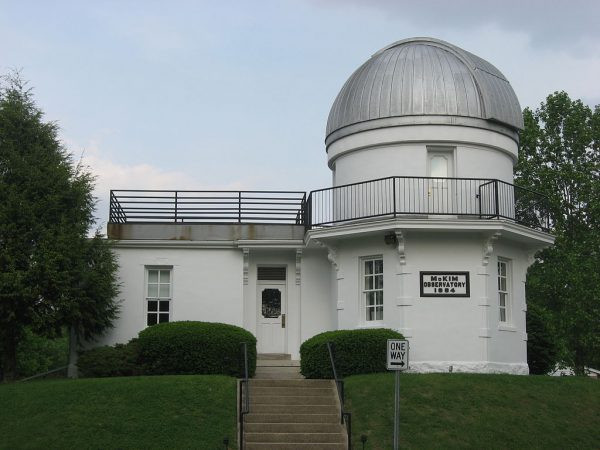 The Indiana Office of Tourism Development offers a list of nine "out of this world Indiana space-themed attractions" and DePauw's McKim Observatory is among them.
"On the campus of DePauw University, you will find an observatory listed on the National Register of Historic Places," notes the article. "McKim Observatory was built in the late 1800′ s due to a donation of $10,000 from Ireland native Robert McKim. The observatory is equipped with many of the same equipment it opened with, including a 9.53 inch Clark refracting telescope and a Fauth and Co. meridian circle transit telescope. Although mostly used by university students for astronomy projects, DePauw typically hosts two open houses a year where guests are invited to look deep into the night sky at no charge!"
Access the list here. Also available is this previous summary.
Back