DePauw's newest alumni association draws members from across the globe
October 14, 2020
DePauw's newest alumni association draws members from across the globe. Abhishek Sambatur '19 and Yuka Kitajima '17 have partnered to lead the International Student Alumni Association in a three-pronged mission during its inaugural year.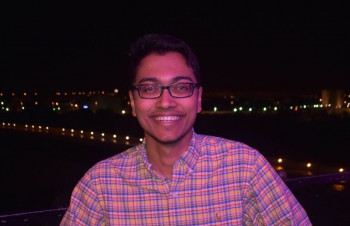 Abhi, as his friends know him, graduated with a major in economics and minors in computer science and philosophy. The DePauw alumni network was instrumental in landing his first professional job as a data analyst for BCforward, a company started by DePauw alumnus and trustee Justin Christian '95.
"Graduating as an international student comes with unique challenges in regards to immigration, work visas and such," Abhi said. "I saw many of my peers who had internships and leadership experiences but struggled to land on their feet after graduation. I thought about starting a regional alumni association for India, where I'm from, but in talking with my peers I realized that all international students have similar challenges and aspirations."
That's when Abhi reached out to an alumna who had been one of his mentors, Yuka Kitajima '17 of Japan. A peace and conflict studies major with minors in Asian studies and business administration, Yuka won the I. Nelle Barnhart award for her work to engage multiple stakeholders across DePauw's campus to holistically support international students. Now as an entrepreneur, she works to design and facilitate education workshops themed around entrepreneurship, art education and English as a second language.
"Since I moved back to Japan, it had been a bit difficult for me to feel as connected to the DePauw community," she said. "I really missed my friends and wanted to connect with the current students and fellow alumni with beautiful, diverse backgrounds. Because DePauw has given me so much over the years, I hope to give back to the larger community in my best capacity."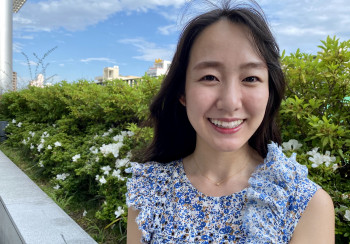 Yuka and Abhi say the ISAA has three main objectives: community building among students and alumni, resource development and recruitment. ISAA's key efforts this year involve establishing international alumni chapters across Asia, Africa and Europe. They are planning to launch a fundraising campaign to benefit international students on campus and a virtual alumni speaker series to engage alumni and students across the globe. Students and alumni can contact ISAA at isaadpu@gmail.com and engage online via these platforms:
- Website: depauw.edu/alumni/help/isaa/.
- Instagram: @ISAADePauw.
- Facebook page: International Student Alumni Association - DePauw University.
- LinkedIn group: International Student Alumni Association of DePauw.
"There are so many ways to get involved," Yuka said. "We always appreciate hearing what students and alumni want and need, and we would love volunteers to head our regional chapters in their home countries or volunteers willing to collaborate on events and other initiatives."
Back