DePauw Opera casts a spell with two fairy tales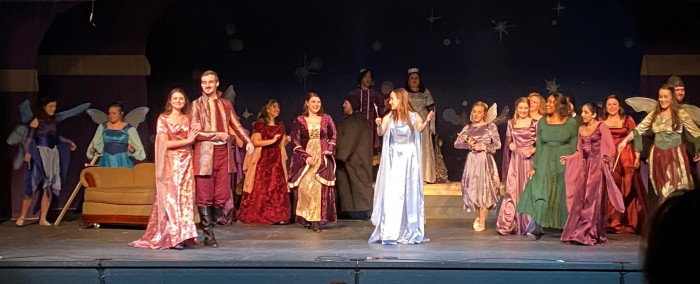 The DePauw School of Music presents a double-billed fairy tale production of "Sleeping Beauty" and "Hansel and Gretel" this week in Moore Theatre of the Green Center for the Performing Arts.
Performances are set for 7:30 p.m. Thursday through Saturday and 2 p.m. Sunday.
An enchanted romp in the woods comes to life with these two classic stories. The operas have separate casts, allowing for double the magic and talent on stage. With witches, finger-pricking spindles, gingerbread children and enchanted forests, these two tales collide to weave a message that cleverness, love and good virtue always win.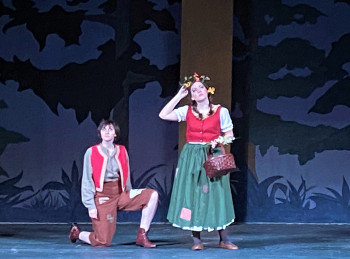 The operas, stage director Kerry Jennings said, are "set to exceptionally lush music" and "are beautifully costumed with gorgeous backdrops and set pieces. Who doesn't need to escape and experience a bit of magic?"
Music director Orcenith Smith will conduct the opera orchestra in these productions of Ottorino Respighi' "Sleeping Beauty," sung in Italian, and Engelbert Humperdinck's "Hansel and Gretel," sung in German. English supertitles will be projected for those who wish to follow along.
General admission to the opera is $10; tickets for seniors, children and all students are free. Tickets may be obtained online at www.depauw.edu/music or at the venue's box office from noon to 4 p.m. Monday, Wednesday and Friday and an hour before each performance.
Whether we are writing about the intellectual challenge of our classrooms, a campus life that builds leadership, incredible faculty achievements or the seemingly endless stories of alumni success, we think DePauw has some fun stories to tell.

101 E. Seminary St.
Greencastle, IN, 46135-0037
(765) 658-4416

News and Media