Women's Center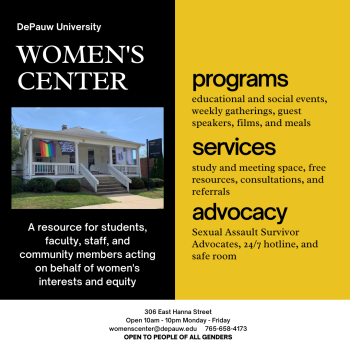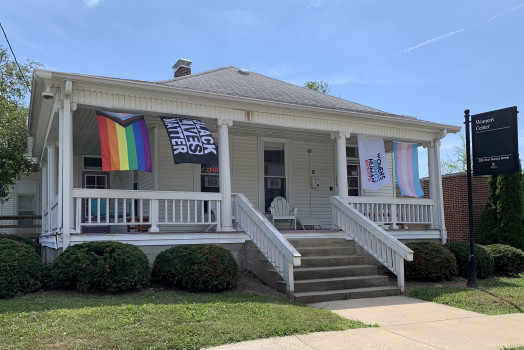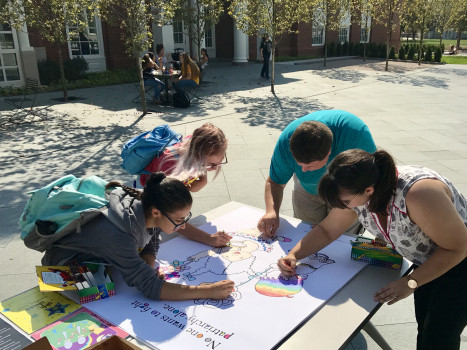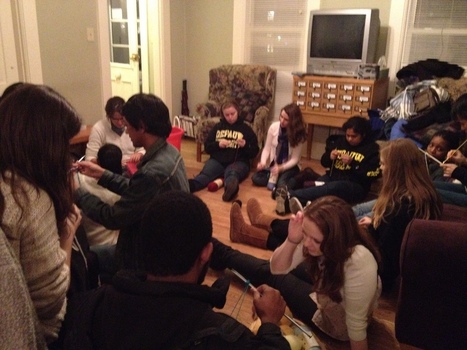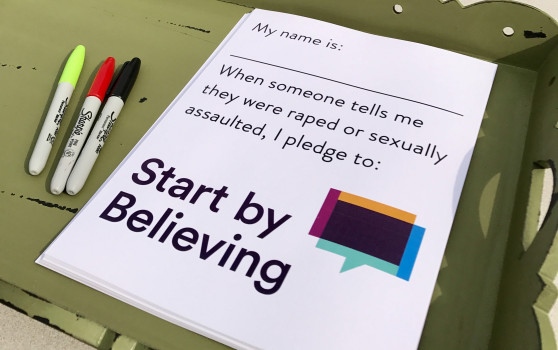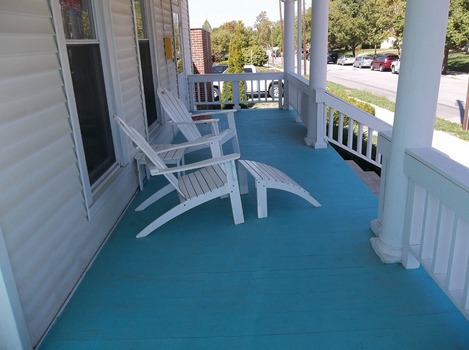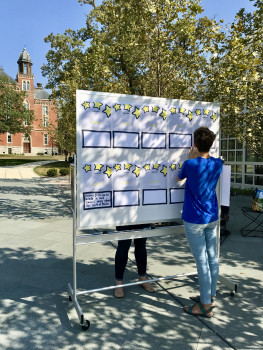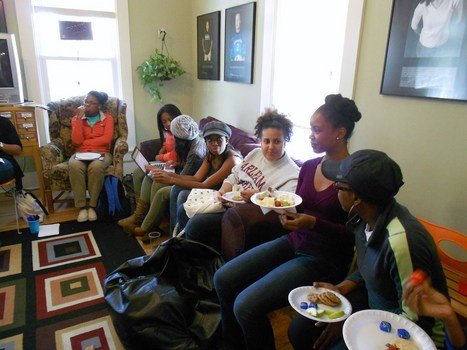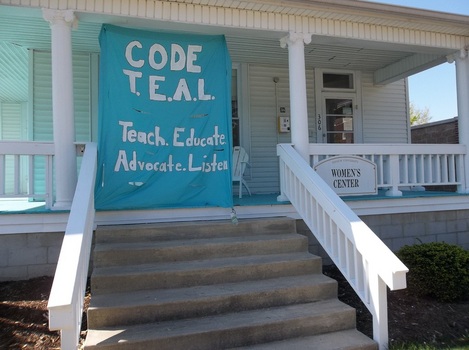 The DePauw Women's Center serves as a resource for students, faculty, staff, and the Greencastle community interested in acting on behalf of women's issues at DePauw.
The Women's Center is open weekdays from 10am-10pm.

Sarah Ryan, Women's Center Director and Associate Dean of Student Success
Phone: 765-658-4173 Email: sryan@depauw.edu
SASA (Sexual Assault Survivor Advocate) Support is available 24/7 at 765-658-4650
the Women's Center
Welcoming students, faculty, staff, alumni, and community members of all genders.
Located at 306 Hanna Street, across from Lucy Hall and Rector Village, the Women's Center is open during the school year weekdays from 10 a.m. - 10 p.m. Our center is housed in a lovely historic home with a full kitchen, two offices, a spacious living room and the Safe Room (emergency residence). Two professional staff members have their offices there (the director and the coordinator of the Women's Center). In addition, a full-time student serves as the Resident Intern and lives in the Women's Center during the academic year. For information on our programs or facility, please contact Sarah Ryan.
Our space is available for your group, club or class. You may reserve the Women's Center lounge for meetings on a weekly basis or just once in a while. We want our space to be your space, so please make yourself at home!
Programs & Services
Along with guest speakers and educational programs on women's lives and health, the Women's Center sponsors a variety of weekly events, student meetings, free food, and consultations on women's issues. Women's Center staff are well-versed in issues impacting women and brochures and other print resources are readily available. Not only is it a cozy place to read and study, the Women's Center acts as the hub for many of DePauw's women's organizations. Every semester we have something new to offer; please call, write or email us for a calendar of events.
Advocacy
The staff of the Women's Center collaborate closely with the staff at the Wellness Center, the Dean of Students Office, Campus Living and Community Development and DePauw Public Safety to provide more seamless support and advocacy to students. We work with student organizations committed to improving the status of women and act as advocates on behalf of individual students, when appropriate.
The DePauw University Women's Center: programming, services, and advocacy on women's issues--welcoming everyone to join us!
Read about the dedication of the DePauw University Women's Center on September 24, 2004.