BASE Research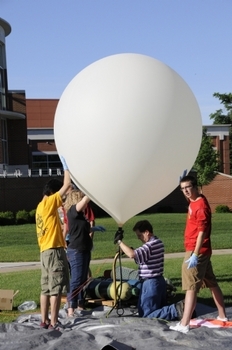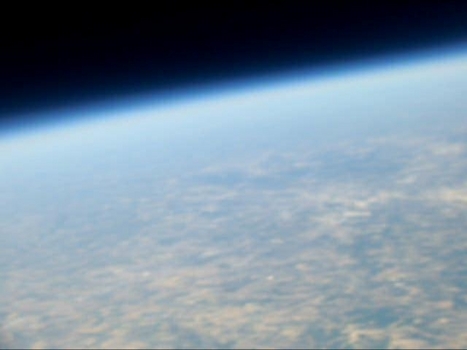 The Balloon Assisted Stratospheric Experiments (BASE) project is operated under the Physics & Astronomy Department at DePauw University with Dr. Howard Brooks.
Presently, the program uses weather balloons to carry scientific experiments into the stratosphere. The experiments are designed by DePauw students and by students at various schools in West Central Indiana. The communications and support system was purchased from StratoStar Systems.
BASE 85 was successfully completed at SpaceJam 9 with the Boy Scouts in Rantoul, IL on 8 August 2015. The flight reached 101,000 feet and landed near Edgar, IL southwest of the intersections of US 36 and IL 1. The payloads were caught in a row of small trees in the railroad right of way.
Upcoming flights include:
BASE 86 on 5 May 2016 from Greencastle Middle School (with 8th Grade science classes)
BASE 87 on 18 June 2016 from Great Plains Superlaunch at Pecan Plantation, Texas
BASE 88 on 6 August 2016 from SpaceJam 10 with the Boy Scouts in Rantoul, Illinois
Tracking will be available over the internet using the following links:
Resources
Media Gallery