BASE Research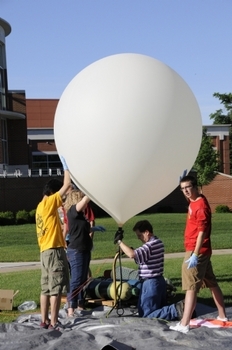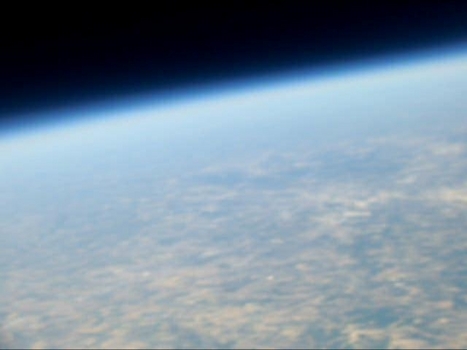 The Balloon Assisted Stratospheric Experiments (BASE) project is operated under the Physics & Astronomy Department at DePauw University with Dr. Howard Brooks.
Presently, the program uses weather balloons to carry scientific experiments into the stratosphere. The experiments are designed by DePauw students and by students at various schools in West Central Indiana. The communications and support system was purchased from StratoStar Systems.
The last flight was BASE 83 on 7 September 2014 from the Putnam County Regional Airport as part of Airport Appreciation Days. The flight concluded successfully with a recovery in east central Indiana between New Castle and Muncie.
On Saturday, 21 March 2015, BASE will assist Wabash College with a balloon launch. The release time should be around 8:15 AM EDT. For this flight, the APRS tracking will carry the call sign KC9QCD-10. Follow the flight at aprs.fi/KC9QCD-10 or map.findu.com/KC9QCD-10.

Later in 2015, BASE hopes to fly at the Great Plains Superlaunch in St. Louis, MO, at SpaceJam 9 with the Boy Scouts in Rantoul, IL 8 August, and at Putnam County Airport Appreciation Days on 12 September.
Resources
Media Gallery