BASE Research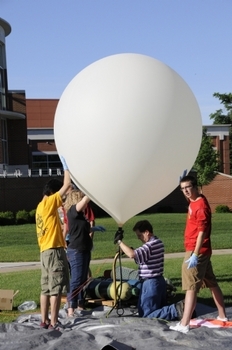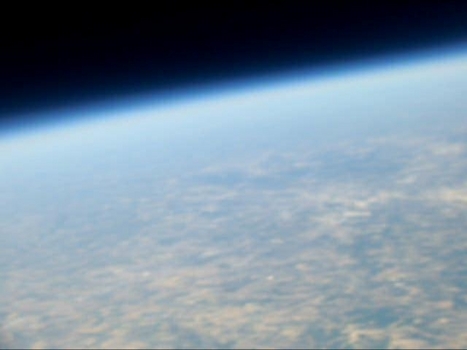 The Balloon Assisted Stratospheric Experiments (BASE) project is operated under the Physics & Astronomy Department at DePauw University with Dr. Howard Brooks.
Presently, the program uses weather balloons to carry scientific experiments into the stratosphere. The experiments are designed by DePauw students and by students at various schools in West Central Indiana. The communications and support system was purchased from StratoStar Systems.
On Saturday, 21 March 2015, BASE assisted Wabash College with a balloon launch. The release time was at 8:35 AM EDT. The payload string separated during descent, with two packages landing southeast of Greenfield, Indiana without a parachute and two other packages landing on the parachute south of Connersville, Indiana. There was minor damage to the communication pod that landed without the parachute, and a camera in the other pod along with a bobblehead doll were not found at the landing site. Some fruit flies did survive the trip.
Later in 2015, BASE 85 is scheduled to fly at SpaceJam 9 with the Boy Scouts in Rantoul, IL on 8 August. BASE 86 may fly at the Putnam County Airport Appreciation Days on 12 September.
Resources
Media Gallery