BASE Research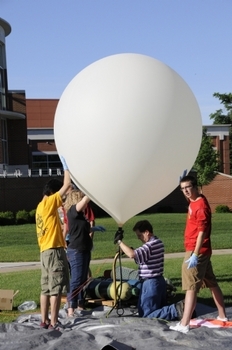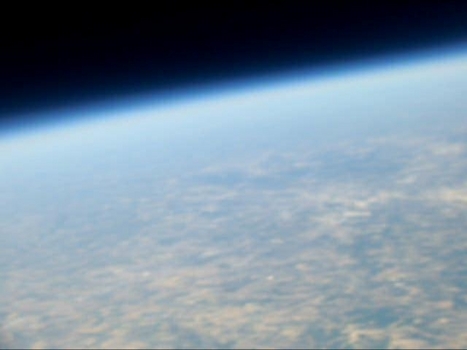 The Balloon Assisted Stratospheric Experiments (BASE) project is operated under the Physics & Astronomy Department at DePauw University with Dr. Howard Brooks.
Presently, the program uses high altitude weather balloons to carry scientific experiments into the stratosphere. Plans are under development to use alternative balloon materials to allow for extended duration flights.
The experiments are designed by DePauw students and by students at various schools in West Central Indiana. The primary communications and support system was purchased from StratoStar Systems. Radios operating in the amateur radio bands also relay positional information obtained from the Global Positioning Satellite network to tracking teams on the ground.
BASE 89 was flown on 18 June 2016 from the Great Plains Superlaunch (link to video of talk given at the conference) at Pecan Plantation, Texas. Used a very old balloon that failed at 19,000 feet. Recovered in a cattle pasture with no complications. Interesting encounter with wildlife after landing (in this video).
BASE 90 on 6 August 2016 at 7:45 am CDT (1245 UTC) from SpaceJam 10 with the Boy Scouts in Rantoul, Illinois. Main balloon reached 102,000 feet. Landed in large cottonwood tree at the Sewage Treatment Plant in Danville, Illinois.
BASE 91 on 10 September 2016 at 12:15 pm EDT (1615 UTC) from Putnam County Airport Appreciation Days, Greencastle, Indiana. Flight successfully completed with a landing northwest of Marion, Indiana.
Resources
Media Gallery