Performing Arts Series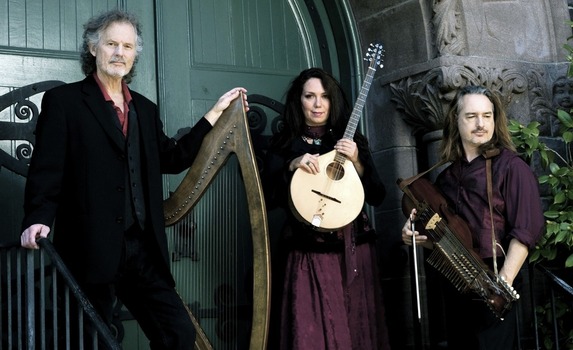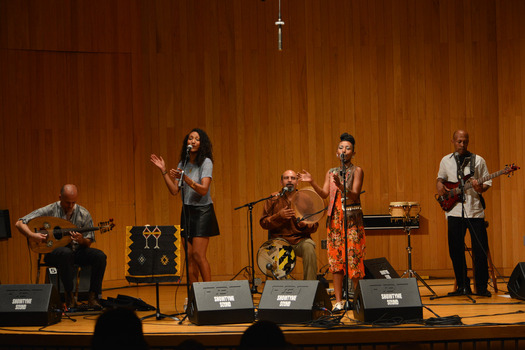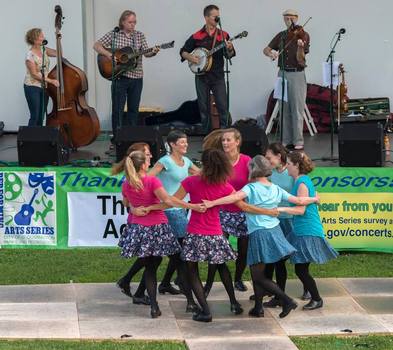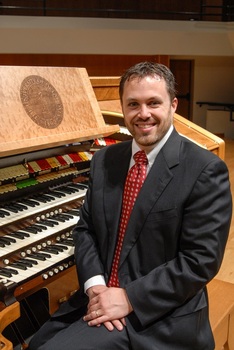 Presenting world-class musicians, dancers and artists. All events are free and open to the public. The fall 2016 season includes:
LEGENDS OF THE CELTIC HARp
with Patrick Ball, Lisa Lynne & Aryeh Frankfurter
DEC. 2 | 7:30 P.M.
GREEN CENTER FOR THE PERFORMING ARTS, THOMPSON RECITAL HALL
"LEGENDS OF THE CELTIC HARP" is a musical journey into the heart of a legendary instrument. Three of the premier Celtic harpers in the world, Patrick Ball, Lisa Lynne and Aryeh Frankfurter, have created a dramatic ensemble that takes you deep into the myths, stories, magic and fabled history of this most captivating instrument.
---
ALSARAH & THE NUBATONES, EAST AFRICAN POP MUSIC
SEPT. 15| 7:30 P.M.
GREEN CENTER FOR THE PERFORMING ARTS, THOMPSON RECITAL HALL
Sudanese singer-songwriter and ethnomusicologist Alsarah performs an eclectic blend of North and East African and Arabic music with her band The Nubatones. The Guardian has called the powerful songstress "the new princess of Nubian pop and Sudanese retro."
---
Fiddle 'n' feet
Oct. 8 | 7:30 P.M.
GREEN CENTER FOR THE PERFORMING ARTS, kresge stage
Fiddle 'n' Feet, a group of traditional dancers and musicians will perform a range of percussive dances drawing influence from American sources such as Appalachian clogging, as well as from Irish step dancing and French Canadian waltzes and reels. Fiddle 'n' Feet's dance troupe – the Foot Squad – will dance to live music performed by Jamie Gans and Tamara Loewenthal on fiddles and vocals, Sam Bartlett on banjo, mandolin and vocals, Jim Nelson on guitar and vocals, and Dedo Norris on bass and vocals.
Following the performance audience members will be invited to join the dancers in a beginner's level "Community Social" dance of traditional square and contra dances, called by Tamara Loewenthal.
No experience necessary but veteran square and contra dancers are also encouraged to participate. Refreshments will be provided.
---
JOHN SCHWANDT, LIVE ORGAN ACCOMPANIMENT TO SILENT FILM METROPOLIS
Nov. 2 | 7 P.M.
green center for the performing arts, Kresge Auditorium
Dr. John Schwandt returns to DePauw to perform a live musical accompaniment to the classic silent film Metropolis. Schwandt is an acclaimed silent film accompanist and music scholar, as well as the director of the American Organ Institute. Dr. Schwandt will be performing on Kresge Auditorium's forty stop pipe organ designed and built by Wolff & Associates of Laval, Quebec Canada. Metropolis is a futurist science fiction film directed in 1927 by Fritz Lang, and is being presented as part of DePauw's annual ArtsFest. This all-ages event is co-sponsored by the Film Studies Program.