Performing Arts Series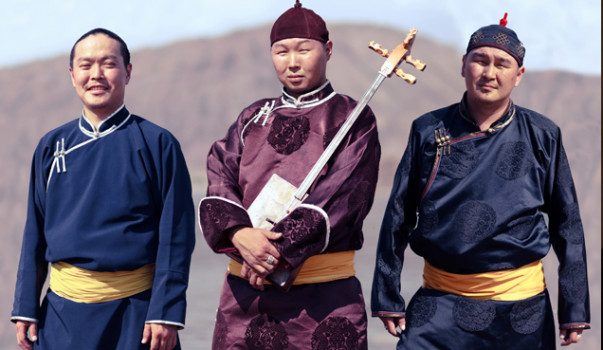 Presenting world-class musicians, dancers and artists. All events are free and open to the public. The spring 2018 season includes:
Alash, traditional tuvan ensemble
sunday, april 22 | 7:30 P.M.
music on the square, downtown greencastle
From a small country in Central Asia the three members of Alash carry on the tradition of Tuva's most famous export, the ancient art of throat singing. Throat singing involves singing multiple pitches at the same time and was developed to interact with sounds in the natural world. In addition Bady-Dorzhu Ondar, Ayan-ool Sam, and Ayan Shirizhik are all masters of traditional Tuvan string and percussion instruments. Their performances combine older traditional Tuvan styles with newer influences from Western music.