About the Program
Our scaffolded pathway trains you in skills to pursue hands-on research (on and off-campus) and then thrive in conducting your research, effectively communicating your research, and exploring relevant post-graduation opportunities. These are the components for students who want to become science research fellows:
Science Research Professional Skills I
In this course (UNIV 180; 0.25 credits; taken during first year or sophomore year), you gain experience in finding and contacting potential research mentors, searching for and reading primary sources, finding funding and internal and external research opportunities, writing research proposals, documenting effectively and managing your time on research projects, and other skills that students in all science and math disciplines can use to increase their opportunities for original research. You receive feedback on a written research proposal that can be submitted for competitive on-campus and off-campus research opportunities.
---
Research Tools Workshops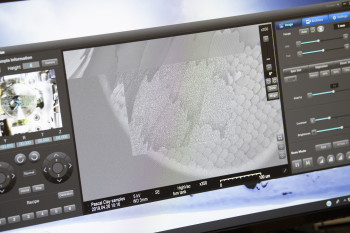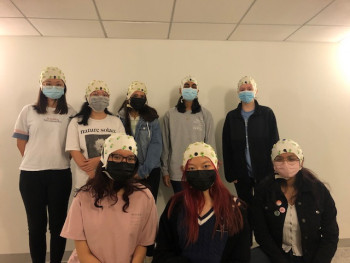 Participate in at least three Research Tools Workshops that introduce tools and techniques. Complete these workshops to broaden your exposure and start building a repertoire of skills that will help you conduct research. At least one workshop must be completed on campus; it's useful to learn about equipment and techniques on campus and to meet faculty and staff with whom you may want to work. However, we will also accept certificates from relevant online courses and full academic courses if they are in addition to (i.e. supplement) the requirements for your science major. The program provides a list of available workshops, and you can contact the program director to petition for credit for other on-campus or off-campus (including online) learning that fits the goals of this requirement. When you attend an in-person workshop, you will be given instructions for receiving credit; for online workshops, you will need to provide a certificate of completion; when you petition for approval of learning opportunities not on the list, you will be asked to provide evidence of your learning. Credit for workshops - whether on the list or via petition - is only given during the semester or summer during which the workshop was completed.
---
Ethics Training
All science research includes ethical issues, so all science research fellows complete online ethics training modules as one step towards reflecting on ethical issues inherent in their research. We also encourage you to take advantage of additional ethical training at DePauw in addition to ethical issues that are examined within your science major.
---
Gain research experience
With research experiences, you develop a wide variety of skills and discover if you're passionate about conducting research in particular areas. The Science Research Fellows Program Steering Committee strongly encourages students to get intensive original research experiences (8-10 week summer research or significant commitments to semester-long research) on-campus or off-campus, as these will give you a more comprehensive experience and may also lead to a research product that can strengthen applications for jobs and additional training after graduating from DePauw.
For tips on getting research opportunities, please see this website for DePauw's Asher Office of Undergraduate Research, Scholarship, and Creative Activity. In addition to the funding resources mentioned on that page, the Science Research Fellows Program has additional competitive grant funds for students who have already taken "Science Research Professional Skills I" and at least two Research Tools workshops. The spring proposal deadline for these funds is in March.
We recognize that circumstances (such as limited research opportunities during the summer, additional priorities during the academic year, supporting family during the summer, etc.) may prevent some students from completing an intensive research experience, so we will also count some kinds of elective coursework in your science major if it has significant research components. All science research fellows need advance approval from the Science Research Fellows Program Steering Committee for fulfilling this research requirement. We want to ensure that your intended on-campus or off-campus project has a significant research component, and, similarly, we want to ensure that coursework used to satisfy the requirement is a meaningful addition to the student's education. You only need one intensive research experience for fulfilling this component of the Science Research Fellows Program; however, we encourage you to get multiple research experiences when possible - they will help you learn the best fits for yourself, build additional skills, and open up additional competitive off-campus opportunities.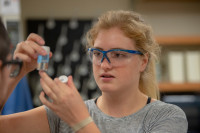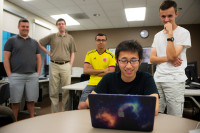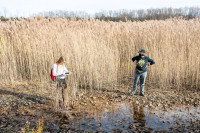 ---
SCIENCE RESEARCH PROFESSIONAL SKILLS II
In this course (UNIV 380; 0.25 credits; taken during junior or senior year after developing research experience), you receive guidance in finding job and graduate/professional program opportunities for after graduation, translating your research skills to resumes and CVs, writing personal statements, and interviewing. The course further develops skills in effective communication of research, including identifying audiences and choosing appropriate language, crafting narratives, designing appropriate visual displays, and writing compelling abstracts. The course includes sample presentation and writing activities to practice these skills.