Science Research Fellows
An honors program for outstanding students of science who are looking for opportunities to have significant hands-on research experience as an undergraduate.
Highlights
Summer research balloon launch
A weather balloon experiment, conducted as part of an SRF summer research project, was recently profiled in the local newspaper.
Read More
"Art of Data" Exhibition
Senior SRF students contributed science representations to the "Art of Data" exhibition.
Read More
Regenerative heart tissue in fishes
Under Prof. Pascal LaFontant, DePauw students are involved in cutting edge research to find regenerative heart tissue in fishes
Read More
Amy Richmond '13
"This research gave me the opportunity to really contribute to the field, and feel like I can actually make an impact as an undergrad."
Grant creates Buehler Biomedical Imaging Center
The new imaging center will support student-faculty research in areas such as regenerative biology, the biology of inflammation, wound healing and repair, and the neuroscience of behavior and addiction.
Read More
Fulbright Award: Empowering Ugandan Families Impacted by Disability
Mary Ann Etling was awarded a Fulbright scholarship for 2018-19 to conduct collaborative research at St. Mary's Hospital Lacor.
Read More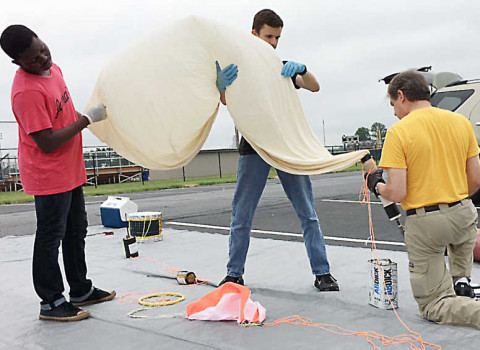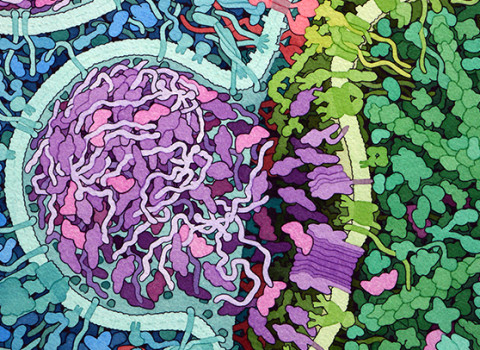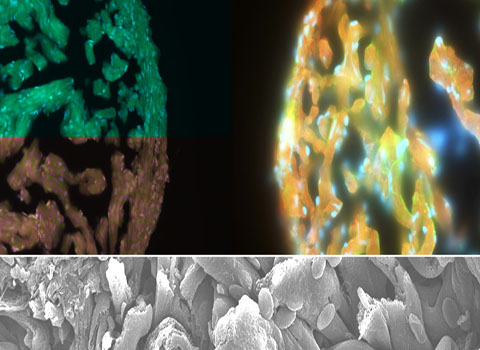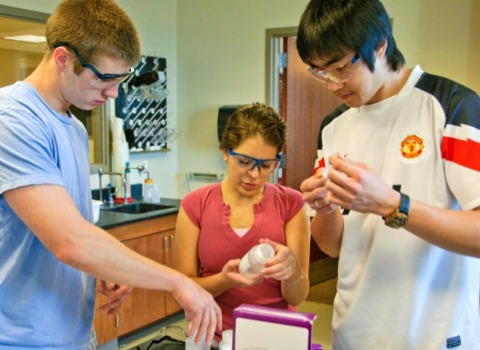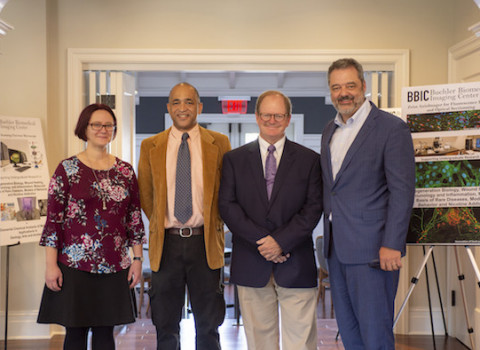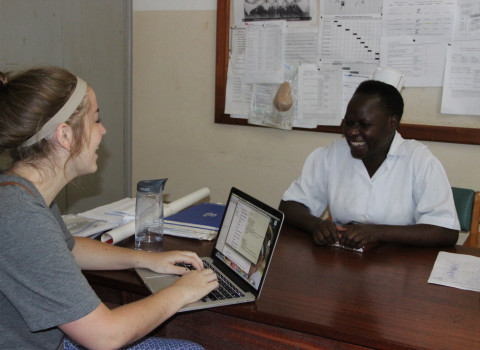 SRF students begin learning and experiencing authentic scientific research in a wide variety of disciplines from their very first year. Our students go on to major in Chemistry, Biochemistry, Physics, Biology, Kinesiology, Computer Science, Geosciences, Mathematics, or Psychology and Neuroscience. They collaborate with DePauw faculty in summer-long, on-campus research, and they experience research internships at leading facilities across the globe.
The Science Research Fellows Program is not accepting applications for the Class of 2024. However, we are expanding research opportunities and relevant programming to all DePauw students in collaboration with the Asher Office of Undergraduate Research, Scholarship, and Creative Activity.