Connect with Alumni
Explore a variety and growing list of ways to connect with our global network of accomplished DePauw alumni
Search AND SHARE IN the online alumni directory
DePauw's Online Alumni Directory allows all members of the Alumni Association to search for and connect with fellow alumni. You must login to access the Online Alumni Directory and your personal profile.
If you have not logged in before, you'll need to complete the First Time Login. Contact the Office of Alumni Engagement at (877) 658-2586 or alumnioffice@depauw.edu to receive your Activation Code. Once you've activated your account, you can create your own username and password for future use.
If you have already activated your account, simply login to access your profile.
Once you have logged in, it's easy to start finding your friends and classmates.
You can perform a simple search by first name, last name and class year.
You can also do a more advanced search by maiden name, occupation, and the region as well as other options. Just click on the Advanced Search button to take advantage of the additional search options.
And you can share your personal and professional news online.
Share and read class noteS IN DEPAUW MAGAZINE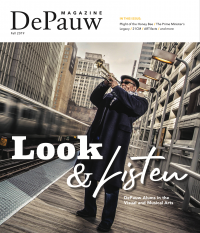 Submit Class Notes to DePauw Magazine via this form, the mailing address below or by email at classnotes@depauw.edu.
DePauw Magazine
P.O. Box 37
Greencastle, IN 46135-0037
You may also submit via the DePauw Gateway or by faxing to 765-658-4625.
Class Notes are also printed in the DePauw Magazine.
Join alumni on facebook, twitter, instagram, and linkedin
Join Alumni on Facebook, Twitter, Instagram, and LinkedIn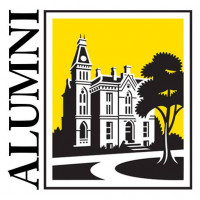 Join thousands of other alumni who have liked our DePauw Alumni & Friends page on Facebook, followed our DePauw Alumni account on Twitter, found us on Instagram, scroll our content on TikTok, and joined the DePauw University Alumni Association group on LinkedIn.
You'll be able to make and renew connections, keep up with the latest events on campus, find ways to engage with other alumni in your area, and learn about how you can help our current and future students.