Ubben Lecture Series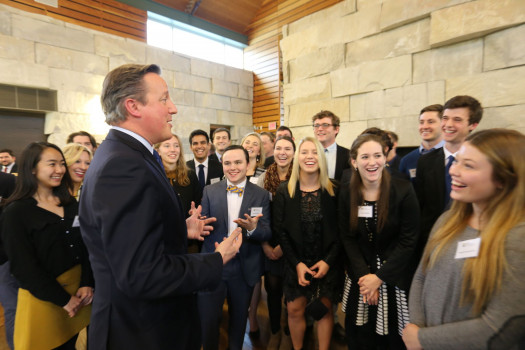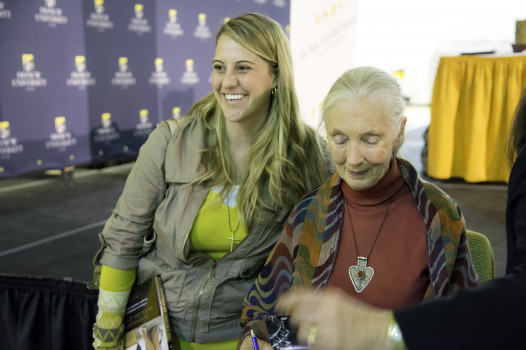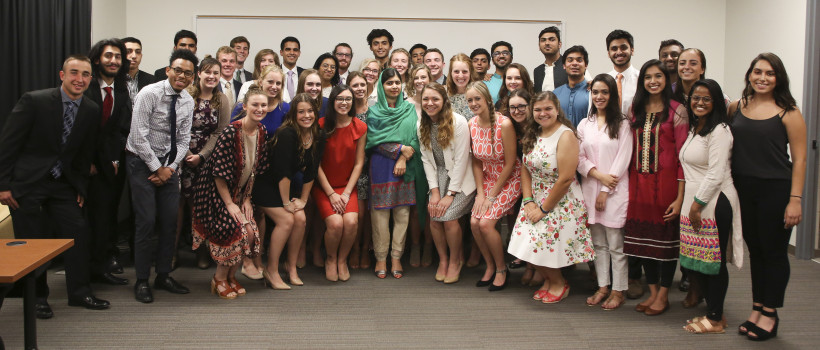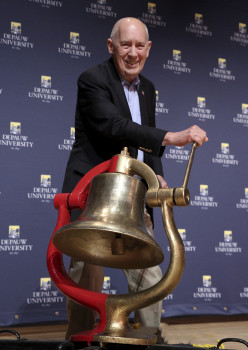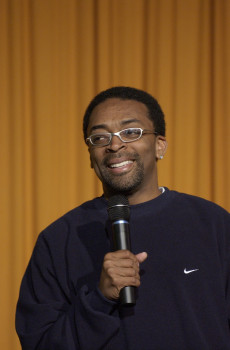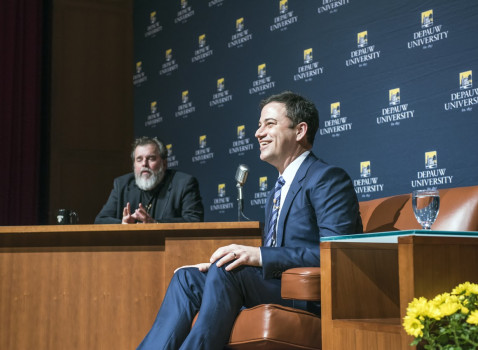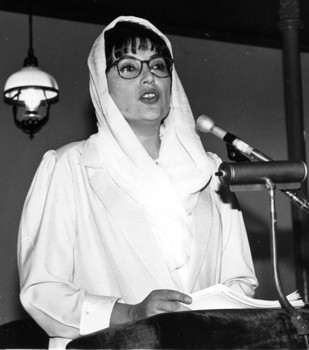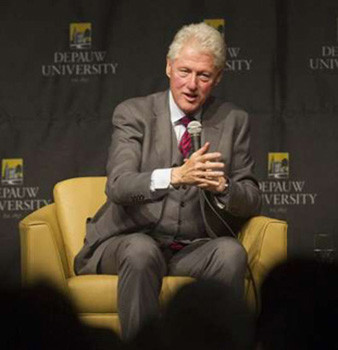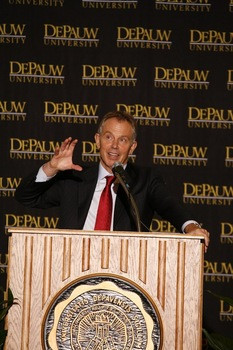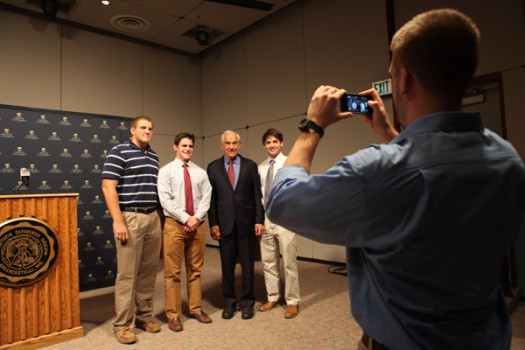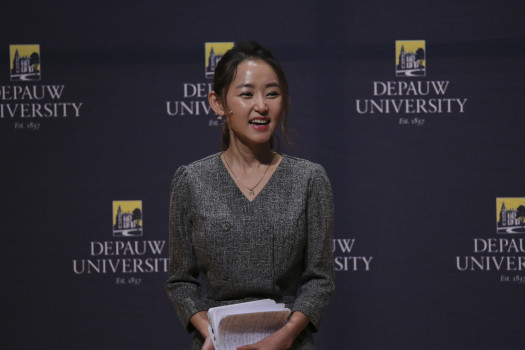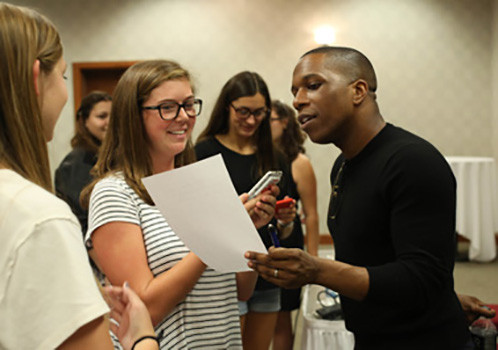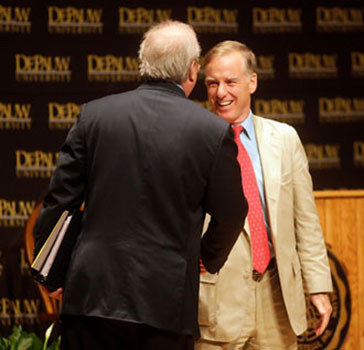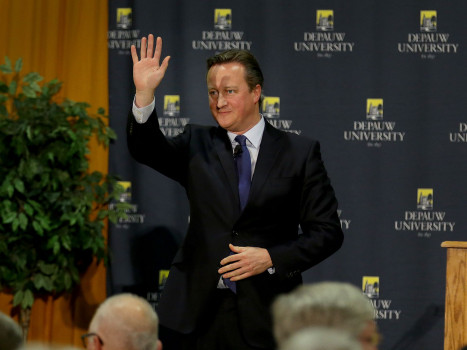 The Timothy and Sharon Ubben Lecture Series brings the world's leaders to DePauw's campus.
A notable list of eminent individuals from a variety of backgrounds — including politicians, scientists, journalists, artists and human rights activists — have presented 111 Ubben Lectures since the series began in 1986 through a gift from 1958 graduates Tim and Sharon Ubben. All of the programs are free and open to the public.
Past speakers have included Bill Clinton, Margaret Thatcher, Jimmy Kimmel, Jane Goodall, Elie Wiesel, David Cameron, Leslie Odom Jr., Tony Blair, Benazir Bhutto, Jesse Jackson, Mikhail Gorbachev, Peyton Manning and Spike Lee.
The first Ubben Lecture of the 2017-18 academic year was delivered by Malala Yousafzai, the youngest-ever recipient of the Nobel Peace Prize, on September 4. Bill Rasmussen, the 1954 DePauw graduate who founded ESPN, spoke Wednesday, November 8, as part of a week-long residency at his alma mater. On February 28, 2018, David Hanson -- founder, CEO and chief designer of Hong Kong-based Hanson Robotics -- was joined by his creation, the world's first artificial intelligence-fueled android, Sophia. April 17 brought actress Jenna Fischer -- award-winning star of The Office and author of The Actor's Life: A Survival Guide -- to DePauw.
Recent Speakers
A list of DePauw's most recent Ubben Lecturers is available below, and a roster of all speakers is available in the Ubben Lecture Archives. Most entries include summaries and video links.