Meet the Medical Staff
April Johnson, M.D.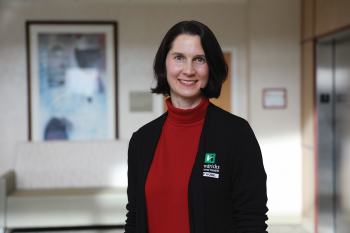 April Johnson, MD, DipACLM, is board-certified in Internal Medicine, Pediatrics and Lifestyle Medicine. Dr. Johnson received her medical degree from Indiana University School of Medicine and completed her residency training at Indiana University Medical Center before joining Hendricks Regional Health in 2006. In addition to her role as DePauw's Medical Director, she leads Hendricks Regional Health's Wellness and Population Health Department. The DePauw graduate is honored to have the opportunity to return to campus to provide medical care to the wonderful facility and staff members!
David Harsha, M.D.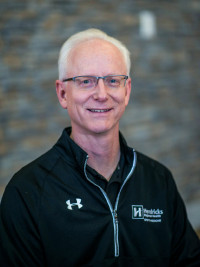 Dr. David Harsha is DePauw's head team physician. He is board-certified in Family Medicine, Sports Medicine and Musculoskeletal Ultrasound. Dr. Harsha completed medical school at the University Of Oklahoma College of Medicine in Oklahoma City. He completed a Family Medicine residency and Sports Medicine Fellowship at the Indiana University School of Medicine. Dr. Harsha is a proud DePauw parent as all three of his children have attended the university. He enjoys working with students because they are often learning how to take charge of their own health. He hopes to serve as a guide during that process, assisting as they build life-long wellness-related habits.
David Stopperich, M.D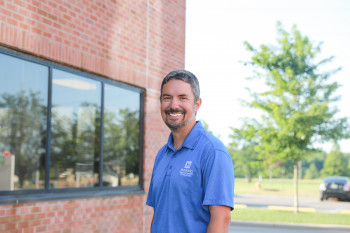 Dr. Stopperich is a board-certified family medicine physician who treats faculty, staff and dependents at DePauw Health Wellness Center. He is a proud DePauw alum, receiving his undergraduate degree from the university. Dr. Stopperich went on to attend the Indiana University School of Medicine and complete his internship and residency training at St. Vincent Health in Indianapolis. When he is not treating patients on campus, he practices at Hendricks Regional Health's Lizton Family Medicine, and also serves as the Hendricks County Health Officer. Dr. Stopperich enjoys his time at DePauw not only because he feels honored to serve his alma mater, but because the population he works with is especially motivated and open to lifestyle changes in order to improve one's health.
Kelley Wood, N.P.-C.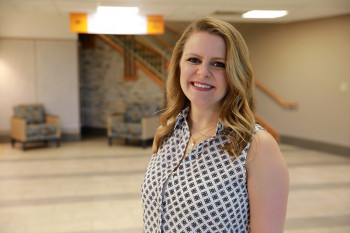 Kelley Wood is a Nurse Practitioner with experience in the Immediate Care and Wellness settings. She primarily works with the student population at DePauw. Kelley received her Bachelor of Science in Nursing from Anderson University, and completed her Master of Science in Nursing through Indiana Wesleyan University. She is certified as a Family Nurse Practitioner through the American Academy of Nurse Practitioners. Kelley says a highlight of working at DePauw is the opportunity to watch students grow and develop over the course of their education. She understands students are going through a big transition during their time on campus and works to help students as they navigate their healthcare.
Stephanie Marlow, N.P.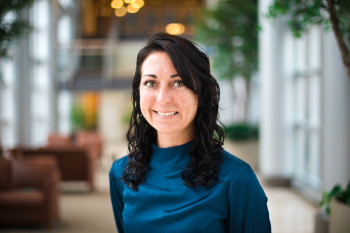 Stephanie Marlow is a Nurse Practitioner providing care to staff and students at DePauw. Stephanie completed her Bachelor of Science in Nursing and Master of Science in Nursing through Indiana University-Purdue University Indianapolis (IUPUI). She is certified as a Family Nurse Practitioner through the American Association of Nurse Practitioners.
DePauw Health Wellness Center Medical Assistants
This team is the backbone to the DePauw Health Wellness Center. From answering calls and making appointments to greeting patients and administering immunizations, the MA staff interact with every patient to provide a caring and professional atmosphere.
L-R: Becky Moxley, Sarah Patrick, Rebecca Lynn, Jami Chavez, Lucinda Fox
DePauw Health Wellness Center staffing is provided through the University's partnership with: