Prof. Dan Shannon Published in Philosophy & Theology
September 22, 2017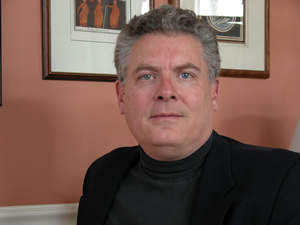 Daniel E. Shannon, professor of philosophy at DePauw University, contributes an article to the journal Philosophy & Theology. The contribution is entitled, "Hegel on Christianity in the Phenomenology of Spirit."
An abstract notes, "There has been significant disagreement about Hegel's view of Christianity in the 'Revealed Religion' section of The Phenomenology of Spirit. This paper attempts to show that his view encompasses the breath of the Christian experience that incorporates both orthodox and heretical teachings. It covers three doctrines: the Trinity, which features Sabellian modalism; Creation, which incorporates both Neo-Platonism and Christian Gnosticism; the Incarnation, which shows a conceptual conflict in how the Son is portrayed as both the servant of faith and the naturalistic lord of the world."
Philosophy & Theology is a peer-reviewed journal that addresses all areas of interest to these two ancient disciplines and explores the common ground that joins them.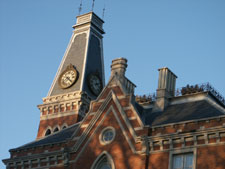 Access the journal online by clicking here.
Dan Shannon is co-editor of The Challenges of Globalization: Rethinking Nature, Culture, and Freedom and contributed to Humanity at the Turning Point: Rethinking Nature, Culture and Freedom and Person, Being, and History: Essays in Honor of Kenneth L. Schmitz. Learn more in this previous summary.
Back