Kristin Maguire '08 Joins Kinetrex Energy as Sr. Customer Solutions Manager
September 22, 2017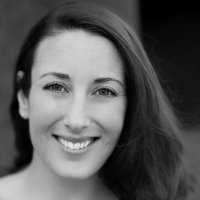 Kristin Maguire, a 2008 graduate of DePauw University, has joined Kinetrex Energy as senior customer solutions manager. Kinetrex is an Indianapolis-based oil & natural gas company.
In her role, Maguire "will focus on marketing pipeline gas, LNG and RNG to the transportation sector," reports Inside Indiana Business. "She has held several sale roles over her career including positions at American Marketing and Publishing, the Indianapolis Business Journal and Chernoff Cosmetic Surgery. Maguire most recently worked as a sales team manager at Backhaul Direct."
Maguire was a philosophy major at DePauw and graduated cum laude.
Access the item here.
Back