Newspaper Previews Saturday's DePauw-Wittenberg Football Matchup
September 20, 2013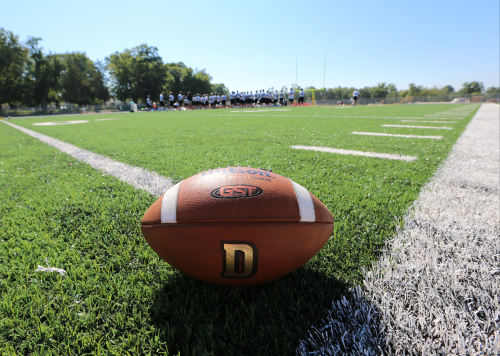 "You don't hire Bill Lynch (as head coach) and Jay Hood as your defensive coordinator, who was the coordinator at Miami and Miami State, and Scott Srnka, who has been a coordinator at a whole bunch of D-III schools, and not get better," says Joe Fincham, head football coach at Wittenberg University, of DePauw's football program. He's quoted in Ohio's Springfield News-Sun, which preview's tomorrow's DePauw-Wittenberg game at Blackstock Stadium.
The piece notes that both teams are 0-1 on the young season. Wittenberg was champion of the North Coast Athletic Conference (NCAC) last fall, when DePauw went 2-8, "three straight games in league play by four points or less."
The offseason brought the return of Lynch, who coached at DePauw in 2004 and then led Indiana University's Big Ten program for four years. As Fincham also notes, "They're redoing their facilities right now. They've got tremendous resources. They're going to get a lot better, and they're going to get a lot better fast."
David Jablonski reports, "This will be Wittenberg's first game in Greencastle since 1989, when it lost 14-10. Wittenberg leads the all-time series 5-2 and won 52-14 last season."
Access the full story at the newspaper's website. Another
preview appears in the Banner-Graphic of Greencastle.
A piece with game notes and links to video and audio of tomorrow's game is available at the Tigers' official web page.
Kickoff is set for 1 p.m. at Blackstock Stadium. The Family Weekend contest will be the first game played on DePauw's new AstroTurf® football field.
Back