Andrew Brooks '79 Joins Conexus Indiana Board
January 21, 2014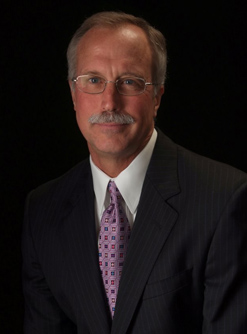 Andrew F. Brooks, president of Brooks Construction Co. and 1979 graduate of DePauw University, has been appointed to the board of directors of Conexus Indiana. Conexus is "an initiative to capitalize on emerging opportunities in advanced manufacturing and logistics, aligning resources and expertise to make Indiana a leader in these exciting industries," according to the organization.
Brooks, who was an economics major at DePauw, "is a third generation leader of his family's business with 37 years of experience in the construction industry," reports the Fort Wayne News-Sentinel. He is a member of the Conexus Indiana Logistics Council and serves as chairman of the Northeast Logistics Council, which addresses priority projects and public policy issues that impact a 13-county region. Brooks is also a member of the Build Indiana Council, and is chair of the BIC PAC, where he was a founding member. He also is active on the board of the Regional Chamber of Northeast Indiana and formerly was a board member of the Greater Fort Wayne Chamber of Commerce. He is past president of the Fort Wayne-Allen County Economic Development Alliance, and a board member of the Junior Achievement Foundation, the Fort Wayne Community Foundation and the AWS Foundation.
Access the item at the newspaper's website.
Back