"A Dream Come True" for New Head Football Coach Matt Walker '99
June 18, 2006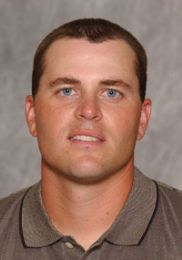 June 18, 2006, Greencastle, Ind. - "This is a dream come true for me," says Matt Walker, a 1999 graduate of DePauw University. "It's been a crazy couple of days," adds Walker, who was named DePauw's head football coach Thursday after Tim Rogers resigned. Walker is profiled in Indiana's Crawfordsville Journal Review; he grew up in the city north of Greencastle.
"Walker, who labeled himself a 'DePauw nut' was not aware Rogers was resigning and was shocked when he learned of the news at 10 a.m. Thursday," writes Sam King. "By 4:30 p.m. everything was in place for Walker to take over the helm." He tells the paper, "It was a little surreal and it quickly turned into excitement."
King notes that "Walker is a former DePauw starting quarterback and has been the University's head baseball coach since 2000. He also pitched for the baseball team in college and amassed a school record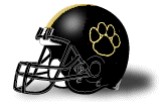 79 strikeouts as a senior to go with 10 wins on the mound. In his head coaching tenure he has amassed a record of 171-119. Walker's father, Dick, also played football and baseball for the Tigers and graduated in 1968. Walker will continue to coach the baseball team in addition to the football squad. 'This is one of the things that was important to me was to stay head coach of both sports,' Walker said. 'I'm so grateful for DePauw giving me this opportunity.'"
Read the complete article at the Journal Review's Web site, and learn more by clicking here.
Back