Trustees Approve New Support for DePauw's Greek System
January 24, 2007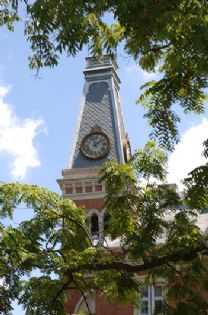 January 24, 2007, Greencastle, Ind. - DePauw University will hire additional staff members to support Greek students and their activities as a result of actions taken by the University's Board of Trustees this weekend. Meeting in Amelia Island, Florida, for their annual retreat, the trustees endorsed the administration's proposal to bolster support for fraternities and sororities as it discussed and reviewed the University's ongoing Greek fact-finding process.
The board also agreed to pursue a University housing policy that is based on cooperation between DePauw's administration and Greek organizations. The policy sets higher, but reasonable housing standards. It also provides chapters with financial support packages – which they can choose to accept or forgo -- to help fraternities and sororities better their living conditions.
A summary of the board's discussions can be found by clicking here.
"The step we're taking immediately -- to create a stronger support mechanism for the chapters and their members -- is a strong demonstration of our determination to make the DePauw experience safer and even more fulfilling," says James B. Stewart '73, chair of the Board of Trustees. "This is an important and ongoing process, which has included valuable input from various constituencies in the DePauw community. Speaking on behalf of the board, we are thankful for the high level of participation and commitment we've seen, and are excited about the future of the Greek system at DePauw."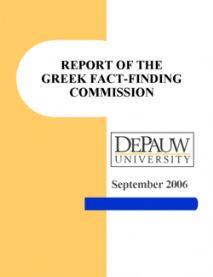 Much of this weekend's retreat focused on the work that began with the report of the Greek Fact-Finding Commission, which was issued last September. Days after the report's release, a committee of five DePauw University trustees was formedto examine the facts that were gathered in the report and evaluate the campus-wide dialogue that followed. That committee presented a detailed update on their activities at the retreat, which was attended by trustees, members of the Alumni Executive Board, house corporation members and students selected by their peers, and members of the faculty and staff.
Additional work will continue over the next several months. DePauw President Robert G. Bottoms and the Trustee Greek Committee will present formal recommendations to the full Board of Trustees at their April meeting.
For more information, click here.
Back