Rand McNally CEO Rob Apatoff '80 Improving Navigation Tools for Travelers
April 1, 2007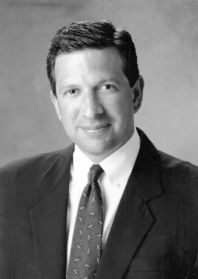 April 1, 2007, Greencastle, Ind. - "Rand McNally continues to provide the tools that travelers want," says Robert Apatoff, the company's president and chief executive officer and 1980 graduate of DePauw University. "Now drivers can ask for directions, get re-routed when there's traffic ahead -- all without taking their hands off the wheel."
Apatoff is quoted in an announcement that Rand McNally and TeleCommunication Systems, Inc. have extended their strategic partnership to include Rand McNally Navigator.
The Navigator "is the first and only navigation application available that includes in-application speech recognition for address entry along with voice output for directions, providing an innovative solution for wireless network operators to differentiate their location-based services," notes Yahoo! Finance. "Rand McNally Navigator provides voice-enabled, hands-free, turn-by-turn directions from a wireless phone or smart phone and includes real-time traffic information, plus a unique local search capability that makes it easy for consumers to find relevant points of interest (POIs) on a single map."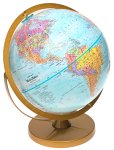 Read more by clicking here.
An October 2006 Associated Press story noted how Rob Apatoff's leadership has impacted Rand McNally, North America's largest commercial maker of national and local maps, street guides and atlases.
Earlier in his career, Apatoff developed the "Bud Bowl" and "Spuds McKenzie" marketing campaigns. In March 2006, he told the Chicago Tribune how a public speaking class at DePauw shaped his future. Details can be found in this previous story.
Back