AP Praises New Musical by '57 Grads Gretchen Cryer and Nancy Ford
April 11, 2007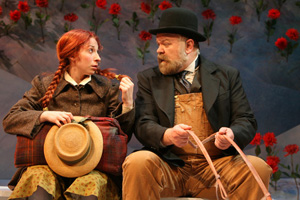 April 11, 2007, Greencastle, Ind. - "This musical version is a trim, fast-moving version by Gretchen Cryer and Nancy Ford," writes the Associated Press of Anne of Green Gables. The musical version of Lucy Maud Montgomery's book -- written by Cryer and Ford, both 1957 graduates of DePauw University -- opened March 23 at New York's Lucille Lortel Theatre and continues through May 5.
"It's hard to quibble with a show, however simple and brief, that both entertains your young daughter and sends her a message that smart, slightly goofy, independent-minded girls can flourish -- and even get the guy," notes AP's Jocelyn Noveck. "The songs here are short and tuneful with clever lyrics, and they move the action along rather than stopping it."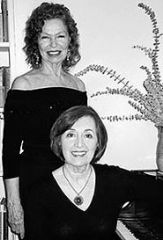 Noveck adds, "Cryer and Ford are best known for a more adult entertainment: the 1978 hit I'm Getting My Act Together and Taking It on the Road."
Read more at the San Francisco Chronicle.
Cryer and Ford's long collaboration, which began when they were students at DePauw, was featured earlier this week in a Toronto Star story.
The pair's autobiographical show, Getting Their Act Together Again, opened this week at 59E59 Theaters for a limited engagement. Details can be found in this previous story.
Back