Senior Dustin Hertel Living a "Dream" at Cleveland Browns Rookie Camp
May 4, 2007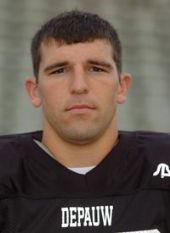 May 4, 2007, Greencastle, Ind. - "I really do not have a lot of information right now," DePauw senior Dustin Hertel told Indiana's Batesville Herald Tribune as he made his way to the Cleveland Browns' rookie camp. "I know they are looking at me as an inside linebacker."
The newspaper story describes how Hertel, an All-American defensive end at DePauw, "had been contacted by a number of teams -- Bengals, Browns, Bears and Lions -- prior to the draft, but the most communication had been with the Browns." He and other free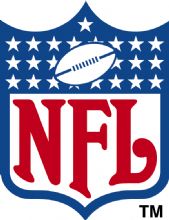 agents will be fighting for one roster spot at the camp, which continues through Sunday.
"It is amazing because only a handful of guys get this type of a shot. It has been a dream and now I get a chance," says Hertel of his National Football League audition.
The story points out, "Hertel garnered a number of honors during his final season at DePauw. One was a chance to play for Team USA in the Aztec Bowl. Hertel led the USA team with three tackles for loss and one forced fumble in the team's victory over Team Mexico. Hertel was named Division III Defensive Lineman of the Year by Football Gazette, according to the DePauw Web site. He was honored as the South Region Defensive Player of the Year in addition to SCAC Defensive Player of the Year."
Read the complete article at the newspaper's Web site, and learn more in this previous story.
Back