David Cryer '58 and Phantom of the Opera Celebrate a Broadway Milestone
January 26, 2008
January 26, 2008, Greencastle, Ind. - Today marks yet another milestone for Phantom of the Opera and one of its stars, David Cryer. The Broadway production of the Andrew Lloyd Webber musical will present its 8,138th and 8,139th performances at the Majestic Theatre (247 West 44th Street) and become the first Broadway production ever to run 20 years. Cryer, a 1958 DePauw University graduate, portrays Monsieur Firmin in Broadway's Phantom.
"The longest-running show in Broadway history (a feat it achieved in January 2006 when it surpassed the then-record run of Cats), the musical is the winner of seven 1988 Tony Awards including Best Musical," reports Broadway World.com. Since its Broadway debut on January 26, 1988, Phantom of the Opera has grossed over $675 million, making it the highest-grossing show in Broadway history. Total New York attendance is at 12.5 million. It has since gone on to play over 8,000 performances -- the only show in Broadway history to do so -- and all with no end in sight."
The story adds, "Its international success -- equally staggering -- is represented by total worldwide grosses estimated at over $5 billion.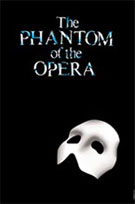 This colossal figure makes Phantom of the Opera the most successful entertainment venture of all time, surpassing not only any other stage production, but also far surpassing the world's highest-grossing film Titanic (at $1.2 billion) and such other blockbusters as The Lord of the Rings, Jurassic Park and Star Wars. Worldwide attendance is over 80 million people."
Read more by clicking here.
Video clips of David Cryer -- who has also appeared in films such as Escape from Alcatraz and American Gigolo -- from a 1996 television news profile can be accessed here and here.
Back