Colleagues and Friends Gather to Remember ABC's John McWethy '69
February 15, 2008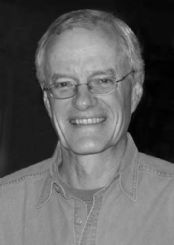 February 15, 2008, Greencastle, Ind. - At yesterday's memorial for John McWethy at the Newseum in Washington, D.C., "The conversation looped back to a commencement speech that Mr. McWethy had delivered years earlier at his alma mater DePauw University," reports today's New York Observer. "Earlier, during the ceremony, several people on stage had referenced Mr. McWethy's speech, which seemed to capture a certain quality of his -- perhaps, the way in which he spent life alternating between flashes of wry levity and observations of genuine emotional depth," writes Felix Gillette.
McWethy, retired ABC News national security correspondent and 1969 graduate of DePauw University, died in a February 6 skiing accident. He was 60 years old.
In the weekly newspaper, Gillette writes, "At DePauw, the
Pentagon correspondent had laid out the McWethy rules of life, which were at times silly (never take a laxative and a sleeping pill at the same time) and, at times, heartfelt (never confuse your career with your life). During his time onstage, ABC's Charles Gibson noted that Mr. McWethy had told the DePauw graduates that 'why' is the most important word in the English language. 'Jack did die far too young,' said Mr. Gibson. 'None of us can understand why.'"
The position of national security correspondent was one McWethy "went on to help define for all of TV news until his retirement in 2003," states the Observer. "Along the way, Mr. McWethy reported on the U.S. military from hot spots around the world, racked up myriad awards for excellency in journalism and became revered among his competitors as the dean of the Pentagon press pool."
Read the complete story at the publication's Web site. A lengthy video tribute to Jack McWethy -- which was played at yesterday's memorial and includes clips of the DePauw commencement speech and comments from Mary Compton '07 -- is posted at ABC News.com.
Several DePauw University alumni remember their friend and mentor, John McWethy, in an article published in the February 7 Denver Post. The journalist was also remembered in a segment on that evening's World News telecast.
Back