Prof. Istvan Csicsery-Ronay Jr. Publishes Robot Ghosts and Wired Dreams
March 13, 2008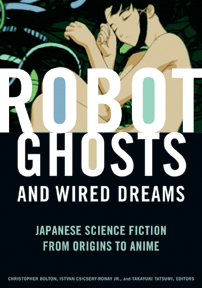 March 13, 2008, Greencastle, Ind. - Istvan Csicsery-Ronay Jr., professor of English at DePauw University, is co-editor of Robot Ghosts and Wired Dreams: Japanese Science Fiction from Origins to Anime. Published by the University of Minnesota Press, the book is a collaboration with fellow editors Christopher Bolton, assistant professor of Japanese at Williams College, and Takayuki Tatsumi, professor of English at Keio University.
"Since the end of the Second World War -- and particularly over the last decade -- Japanese science fiction has strongly influenced global popular culture," notes a synopsis of the text. "Unlike American and British science fiction, its most popular examples have been visual -- from Gojira (Godzilla) and Astro Boy in the 1950s and 1960s to the anime masterpieces Akira and Ghost in the Shell of the 1980s and 1990s -- while little attention has been paid to a vibrant tradition of prose science fiction in Japan. Robot Ghosts and Wired Dreams remedies this neglect with a rich exploration of the genre that connects prose science fiction to contemporary anime. Bringing together Western scholars and leading Japanese critics, this groundbreaking work traces the beginnings, evolution, and future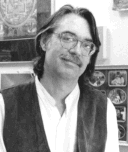 direction of science fiction in Japan, its major schools and authors, cultural origins and relationship to its Western counterparts, the role of the genre in the formation of Japan's national and political identity, and its unique fan culture."
Learn more at the publisher's Web site or Amazon.com.
Professor Csicsery-Ronay is co-editor of Science Fiction Studies, an international journal which is published at DePauw. He recently received a University Professor Award for 2008-2012 in recognition of sustained excellence in teaching, service and professional accomplishments. Details can be found in this previous story.
Back