Two Juniors Recount NYC Rescue Mission
January 17, 2009
Also: TV Reports Spotlight Two DePauw Juniors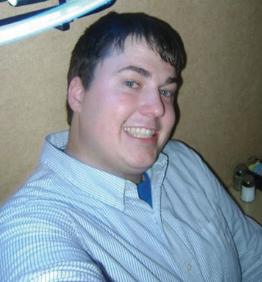 January 17, 2009, Greencastle, Ind. — "A day after taking part in a massive rescue mission that saw more than 150 people pulled from the frigid waters of the Hudson River, DePauw juniors Matthew Nance and Megan Soultz were still a bit shellshocked by their experiences," begins a story in today's Banner-Graphic. "The students -- both of whom are interning with DePauw alumnus Dr. John Freese, medical director for the New York City Fire Department (FDNY) -- were among the many medical personnel that responded Thursday afternoon when US Airways Flight 1549 plunged into the Hudson shortly after its takeoff from LaGuardia Airport." (at left: Nance; below right: Soultz)
Jamie Barrand notes that Nance is an English literature major, while Soultz is studying biology. "Both are licensed emergency medical technicians who work for Greencastle's Operation Life." When Dr. Freese, a 1996 graduate of DePauw, received word that a plane had crash landed in the river, he and the two student interns raced to the site.
"The first emotion for me was shock," Soultz tells the Greencastle newspaper. "Then the fear started to set in, because we were among the first ones there and the communication hadn't really been set up yet. The plane had already sunk, so there was a little bit of panic in not knowing if everyone had gotten out OK."
"We were putting blankets on patients and making sure everyone was warm," adds Nance.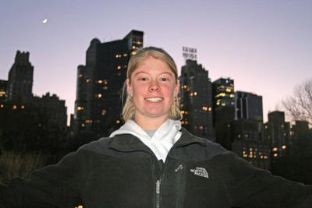 Barrand writes, "Soultz is pretty set on going to medical school after she finishes up at DePauw, but Nance isn't quite sure where his future will take him. But with his EMT training and his English lit major, he feels he has limitless options."
"I get the best of both worlds, really," Nance states. "I think now that I may want to pursue emergency medicine. I may end up in the medical field altogether now. Being a part of this 150-person rescue that was national news ... it was kind of humbling."
Read the complete article at the Banner-Graphic's Web site.
Nance and Soultz were also featured in yesterday's Indianapolis Star and were covered by all of the Indianapolis television stations.
Back