Sophomore Expects Inauguration to be a "Chin-on-the-Floor Kind of Moment"
January 19, 2009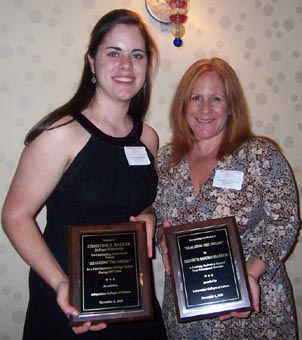 January 19, 2009, Greencastle, Ind. — "Christine Walker, a sophomore political science major at DePauw University, will attend Tuesday's inauguration with a vast and diverse group of collegians from the Presidential Inaugural Conference," reports the Fort Wayne News-Sentinel today. "The conference follows and recruits those who show political interest. It offered inauguration tickets as part of a five-day package that includes frills like meet-and-greets (i.e. policy discussions) with the likes of Colin Powell and Al Gore, then it's off to Washington." (at left: Walker with her high school teacher, Elizabeth Sanchez-Franklin, at November's "Realizing the Dream" dinner)

"I don't even think my mind can grasp the meaning of it yet," says Walker, who worked for the Obama campaign. "Everyone keeps saying it's going to be so historic, so awesome. I don't even know. I think it will be a chin-on-the-floor kind of moment."

She adds, "I'm looking forward to having a better human understanding of the government. I think we have a tendency, especially in high school government class, to look at it as a system and forget all the parts of this system are actually people. That's what, to me, it's all about -- looking at the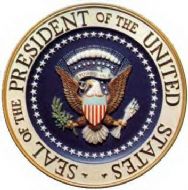 human side of it. Realizing the human factor of government will be really nice."
Access the story at the newspaper's Web site.
DePauw senior Lindsey Dru Sutherlin is also attending the 44th Presidential Inauguration through a University Presidential Inaugural Conference (UPIC) scholarship.
In November, Christine Walker was recognized by the Independent Colleges of Indiana's (ICI) "Realizing the Dream" program. Learn more in this article.
Back