Carla McGuire Joins Hammond Associates, Will Continue as DePauw's Chief Investment Officer
March 23, 2009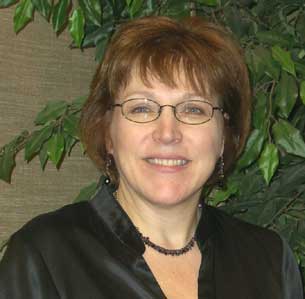 March 23, 2009, Greencastle, Ind. — DePauw is expanding its relationship with Hammond Associates, a St. Louis-based firm which since 2005 has been consulting the University on a portion of its investment portfolio. Under the terms of the new agreement, DePauw's chief investment officer, Carla McGuire, will join Hammond Associates and serve as CIO to DePauw and other endowment and foundation clients.
DePauw President Brian W. Casey says that this expanded relationship will support the University's needs in these extraordinary times. "DePauw has had the benefit of Carla McGuire's good work for years as we sought to bring our investment profile into a more mature position. Through Carla we have already developed a strong relationship with Hammond. Through this new relationship, Carla and the Board of Trustee's Investment Committee will have access to much broader and deeper resources, improvements in efficiency, and a reduction in overall costs for DePauw."
Russ LaMore, president of Hammond Associates, is also excited about this opportunity. "We are fortunate to have an investment expert like Carla join our team. She augments our existing staff, several of whom have performed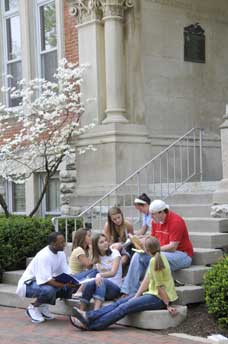 similar roles at other organizations. Carla has an interest in serving as a CIO for DePauw and a handful of other institutions, and this arrangement gives her the platform to do so. We are seeking other talented and experienced CIOs like her to fill similar roles at the firm."
Carla McGuire became DePauw's chief investment officer in September 2003. She previously spent five years as the director of investments for the University of Chicago and prior to that spent 14 years as a portfolio manager for two Trust organizations: one in St. Louis and one in Cincinnati. McGuire holds a B.S. from Maryville University and an M.B.A. from St. Louis University. She is a Chartered Financial Analyst and a member of the St. Louis Financial Analyst Society.
Located in Greencastle, Indiana, DePauw University is recognized as one of America's top liberal arts colleges.
One of the nation's foremost institutional fund consultants, Hammond Associates provides thorough investment advice on all aspects of institutional investing. Visit the firm online.
Back