Meg Kissinger '79 is 2009 Pulitzer Prize Finalist
April 21, 2009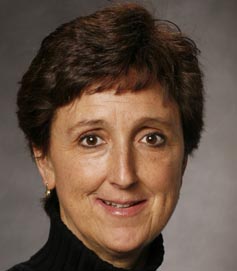 April 21, 2009, Greencastle, Ind. — Meg Kissinger, investigative health reporter for the Milwaukee Journal Sentinel and 1979 graduate of DePauw University, was honored as a 2009 Pulitzer Prize finalist yesterday "for investigative reporting for chronicling lax federal oversight of toxic chemicals," notes her newspaper today. Kissinger and her colleague, Susanne Rust, were both recognized as finalists. They "spent nearly two years probing the way the Environmental Protection Agency and Food and Drug Administration monitor chemical threats."
The report adds, "The reporters focused much of their attention on the way the FDA has handled the chemical bisphenol A, also called BPA. Since the Journal Sentinel articles began appearing, leaders in Congress have introduced a ban on BPA in all food products, and baby-bottle makers have begun to voluntarily stop using BPA. Canada has banned BPA in baby products."
It also notes, "Earlier, Rust and Kissinger won the George Polk Award in the environmental reporting category and top honors from the Scripps Howard Foundation's National Journalism Awards for their 2008 work on 'Chemical Fallout.' They also won the John B. Oakes Award for Distinguished Environmental Journalism along with Spivak. That entry included the late 2007

installments that launched the 'Chemical Fallout' series."
Read more at the Journal Sentinel's Web site.
Meg Kissinger served as editor of The DePauw as an undergraduate. Read more about her in this previous story.
Back