Gen. David Shoup '26 Recalled in Column
December 7, 2009
December 7, 2009, Greencastle, Ind. — "Future U.S. Marine Corps Commandant Gen. David Shoup was awarded a Medal of Honor for his heroism at Tarawa, a tiny atoll in the Gilbert Islands where 1,677 Americans and 4,713 Japanese were killed in three terrible days of fighting," the Seattle Post-Intelligencer's Joel Connelly writes in a column marking the anniversary of the attack on Pearl Harbor. "Nearly three decades later, Shoup held a group of young anti-war activists -- myself included -- transfixed with memories . . . the optimism of young men boarding landing craft, the terror of enemy gunners digging out with machine guns blazing after days of bombardment, and the stench of death in a hot, humid place."
The general, a 1926 graduate of DePauw University,"blew away assumptions of his Baby Boomer listeners," Connelly recalls. "Vietnam was the wrong war, he felt. Still, America had to remain prepared and vigilant. The country paid a terrible price in early days of the Pacific War. Shoup recalled a saying, 'Guam! Guam with the wind!' after Congress refused to fortify the island in the Marianas. Never, said Shoup, assume superiority to a foe. He recalled shipboard predictions as naval guns pulverized Tarawa. The Marines would walk over enemy bodies. The average Leatherneck was 'superior' to his Japanese counterpart."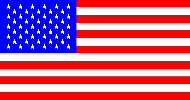 Read the complete text at the newspaper's Web site.
Last week, the Indiana War Memorial honored Gen. Shoup.
In 2006, Investor's Business Daily noted that Gen. Shoup "was one of just four Marine four-stars to wear the Medal of Honor" and is "still one of the most quoted Marine generals." Further details can be found in this story.
Back