Environmental Studies Offerings to Expand Under Mellon Foundation Grant
December 16, 2009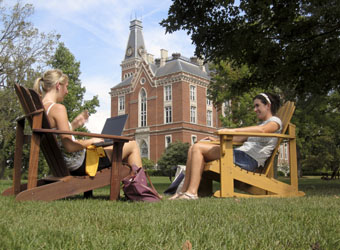 December 16, 2009, Greencastle, Ind. — Educational opportunities at DePauw University will be enriched by enhanced course offerings in environmental studies, as a result of a three-year $595,000 grant from The Andrew W. Mellon Foundation. The award will create new opportunities at DePauw for interdisciplinary education relating to all aspects of the environment.
As stated in its proposal to The Mellon Foundation, the University's "intention is to produce broadly-educated graduates who can think critically and analytically, and are equipped to deal with complex environmental problems using tools and approaches from multiple disciplines. In this respect, environmental education at DePauw will be an overt model of what the University community believes a liberal arts education should be."
The Mellon grant will enable DePauw to:
Support two faculty members (one current, one new) who will enhance environmental course offerings and research opportunities for students;
Develop two interdisciplinary majors -- one focused in the sciences and the other in the social sciences and the humanities;
Support the development of new courses and the addition of environmental modules to existing courses;
Support the work of two new co-coordinators of environmental education, who will work to enhance and manage environmentally-focused curricular and co-curricular activity at the University;
Fund a variety of co-curricular activities (i.e. speakers, symposia and workshops), provide more opportunities for student-faculty research, and continue support for the DePauw Environmental Policy Project.
In developing environmental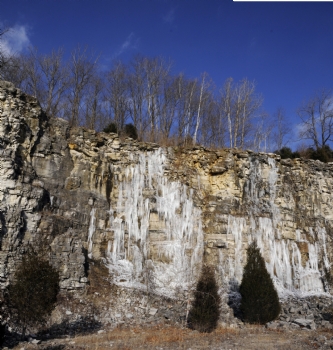 education at DePauw and building upon existing programs, the goal is to create opportunities for interdisciplinary education relating to all aspects of the environment. This stronger, more coordinated approach to environmental education will enable more DePauw students to pursue their interests within environmental fields through academic inquiry. (at left: DePauw University Nature Park)
"DePauw has a long history of developing sophisticated critical thinkers who can evaluate information and help address some of the world's most critical problems. These newly-supported efforts will build upon that tradition," says President Brian W. Casey. "Today's college-age students view environmental issues as their generation's challenge to confront and improve, and I'm pleased that the University's already strong offerings will be bolstered because of the generosity of The Mellon Foundation."
Adds David Harvey, vice president for academic affairs and professor of chemistry and biochemistry, "Although the University already has a strong presence in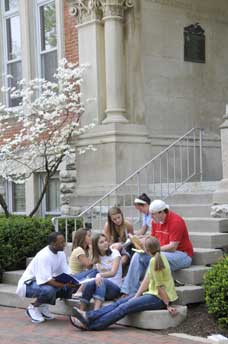 environmental studies -- the department of geosciences, for example, has a very successful major in environmental geoscience -- we have not yet been able to expand our environmental course offerings into other disciplinary areas. The funds from this grant will enable us to develop a richer curricular program in environmental studies that spans the sciences, the social sciences, and the humanities."
The co-coordinators of environmental education will be James Benedix, professor of biology, and Michele Villinski, associate professor of economics and management. Working with faculty colleagues from the sciences, the social sciences, and the humanities, they will provide leadership in the oversight of the new initiatives.
In addition to the environmental studies courses and academic programs it already offers and will build upon through this grant, DePauw University has shown dedication to meeting the challenges of environmental stewardship and sustainability through institutional action and through co-curricular programming. On September 15, 2008, DePauw President Brian W. Casey signed the American College & University Presidents Climate Commitment, joining what is now 663 college and university presidents and chancellors across America who are pledging to neutralize the greenhouse gas emissions of their institutions and make environmental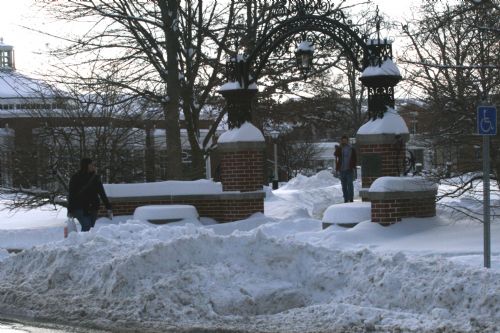 awareness a key component of campus life.
On August 21, 2008, the National Wildlife Federation honored DePauw University for its efforts to promote sustainability in its report, "Campus Environment 2008: A National Report Card on Sustainability in Higher Education."
Thirteen DePauw students are attending the climate change conference known as COP15 in Copenhagen. Read more here.
Back