Barbara Kingsolver '77 is Finalist for Britain's Orange Prize
April 20, 2010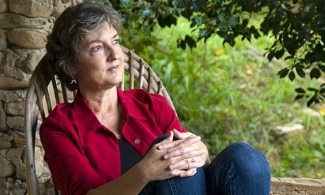 April 20, 2010, Greencastle, Ind. — "American writers Barbara Kingsolver and Lorrie Moore and Booker Prize winner Hilary Mantel are among six finalists for Britain's Orange Prize for fiction by women," reports the Associated Press. Kingsolver, a 1977 graduate of DePauw University, is being recognized for her latest book, The Lacuna, which was published in November 2009.
"The 30,000-pound (U.S. $45,000) prize is open to any novel by a woman published in English. The winner will be announced June 9," notes thestory.
Read more at AP's Web site.
Kingsolver was also one of five finalists for the 2010 PEN/Faulkner Award for Fiction. Her thirteen books of fiction, poetry, and creative nonfiction include The Bean Trees, The Poisonwood Bible, Animal, Vegetable, Miracle: A Year of Food Life and Animal Dreams. Translated into nineteen languages, her work has won a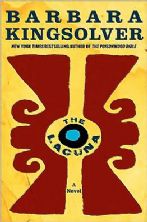 devoted worldwide readership and many awards, including the National Humanities Medal.
At DePauw, where she majored in zoology (biological science), Kingsolver told PBS, "I found myself surrounded by peers who loved the same things that I did, people who loved ideas and books. I started reading purposefully things that I thought would teach me about the world."
In 1994, Barbara Kingsolver delivered the commencement address at DePauw, and was also awarded an honorary degree during the ceremony. A summary of her speech can be found in this previous story or listen to an MP3 of the complete address:

[Download Audio: "Barbara Kingsolver's 1994 Commencement Speech" - 10,044kb].
Back